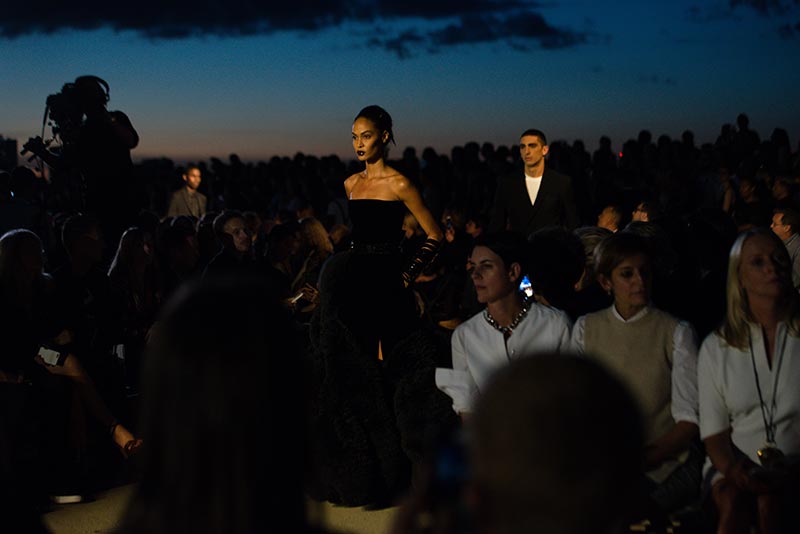 This season, the House of Givenchy, under the initiative of Artistic Director Riccardo Tisci, is bringing an exceptional collection to New York.
On September 11th 2015, New York hosted a performance show dedicated to love and sharing. With a décor of recycled materials installed on the banks of the Hudson in Tribeca, there was an unprecedented audience in attendance: professionals from the fashion world rubbed shoulders with celebrities, fashion-school students, winners of a competition organized in partnership with the city, and local residents from the neighbourhood.
Designed to be an emotional experience focusing on universal themes (love, peace, freedom, humility, spirituality), the show notably put the spotlight on four artists who performed spiritual and cultural chants from across the world.
The different fashion looks are exceptional reinterpretations of the most iconic pieces that Riccardo Tisci has designed during the last decade. Black and white, male and female, strength and fragility, the tailor's discipline and the delicateness of lingerie all come together in a natural way in a collection which has the feel of a marriage of opposites.
It involved top models with strong personalities chosen by Riccardo Tisci, such as Joan Smalls and Mariacarla Boscono, who showcased these pieces and underlined the human and sensual side of his style for Givenchy.