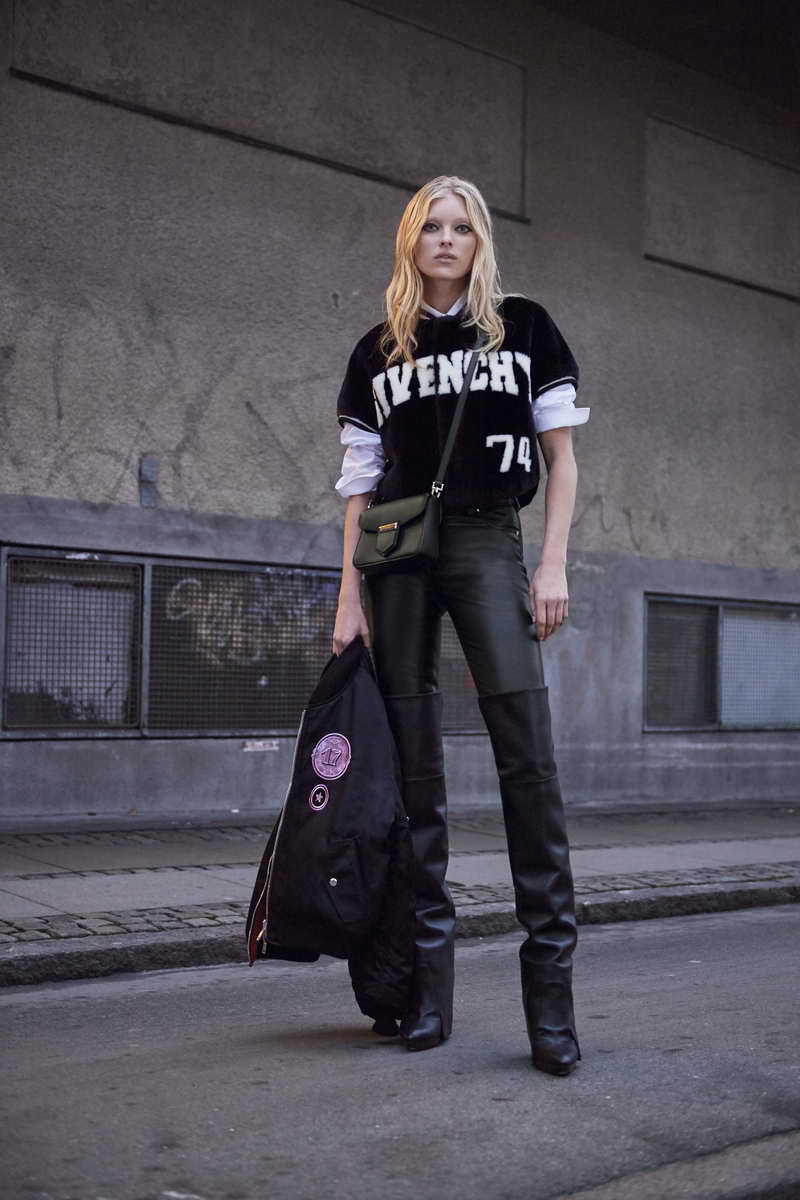 Following Naples, Givenchy has chosen Copenhagen to stage its new pre-collection : timeless nature
inspired designs in futuristic architecture settings.
Three iconic locations were selected to accompany each section of the Givenchy wardrobe.
The VEGA concert hall (conceived in 1956 by Vilhem Lauritzen) serves as backdrop for classic, elegant
pieces. From tailored masculine styles with couture finishes, to lace evening dresses, camel hues and
soft shades are enhanced with gold and yellow notes, referencing the warmth of S candinavian woods.
For this section of the men's wardrobe, the suit is reinterpreted in a loose-fitting version with double dart
pants, while outerwear pieces are elevated by strong qualitative fabrics.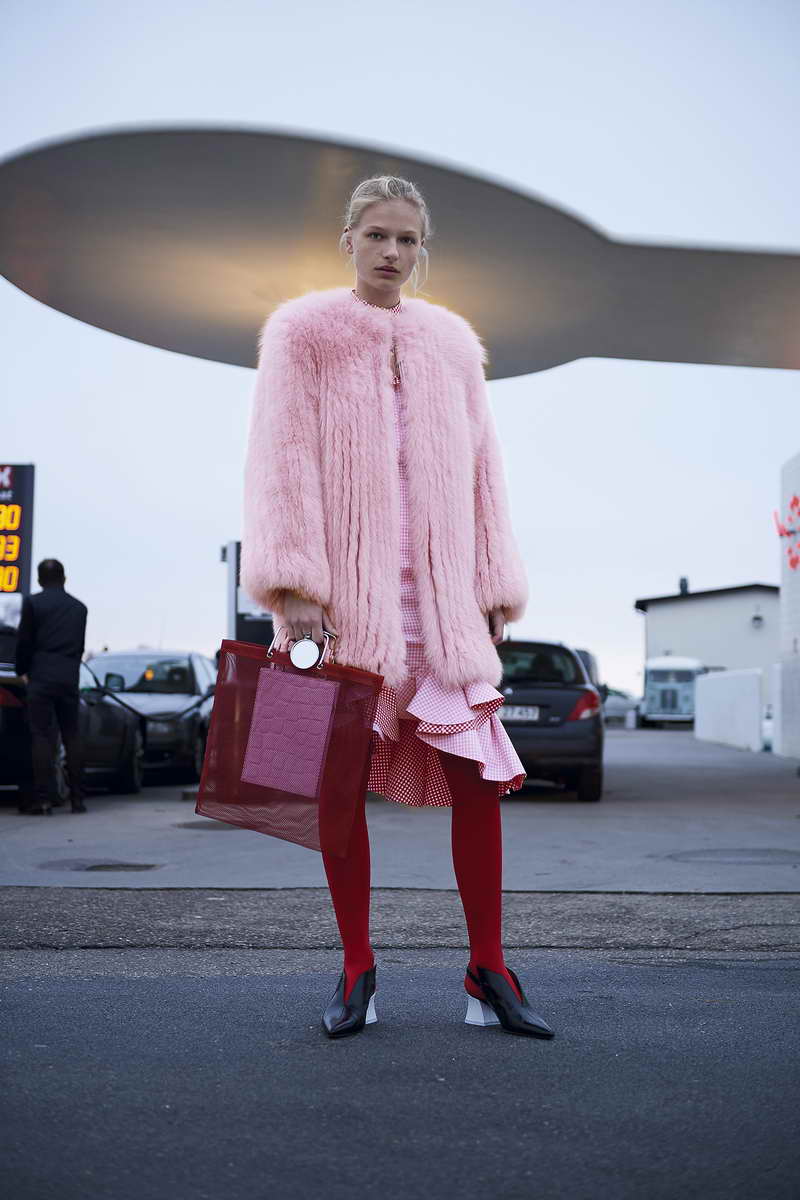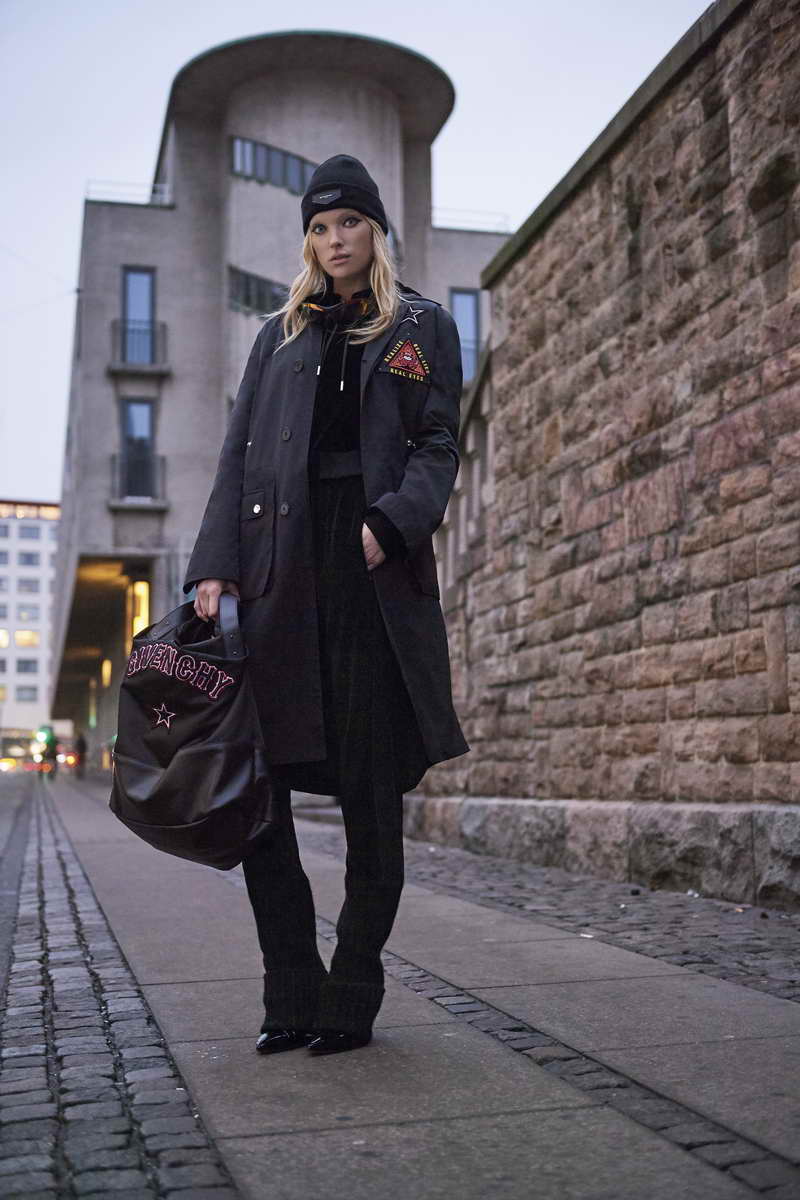 In a more urban vein, Riccardo Tisci created a line that brings together the spirit of wisdom and rebellion.
For men, large embroidered coats meet jogging pants enriched with snap bands underneath jersey skirts.
Women can mix a white shirt with a sporty jacket, a soccer jersey-style fur sweater, and a mini skirt.
S portswear and couture, the essence of Givenchy's style, come together here at the Hotel Astoria.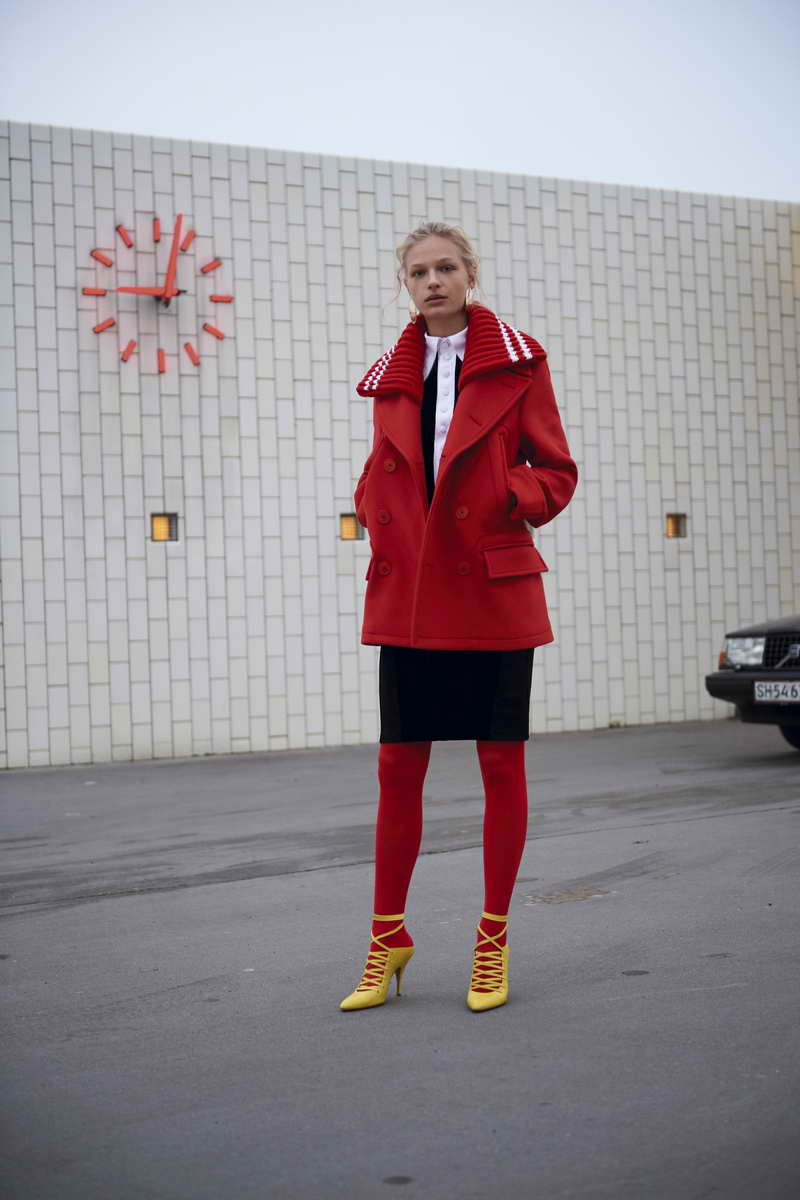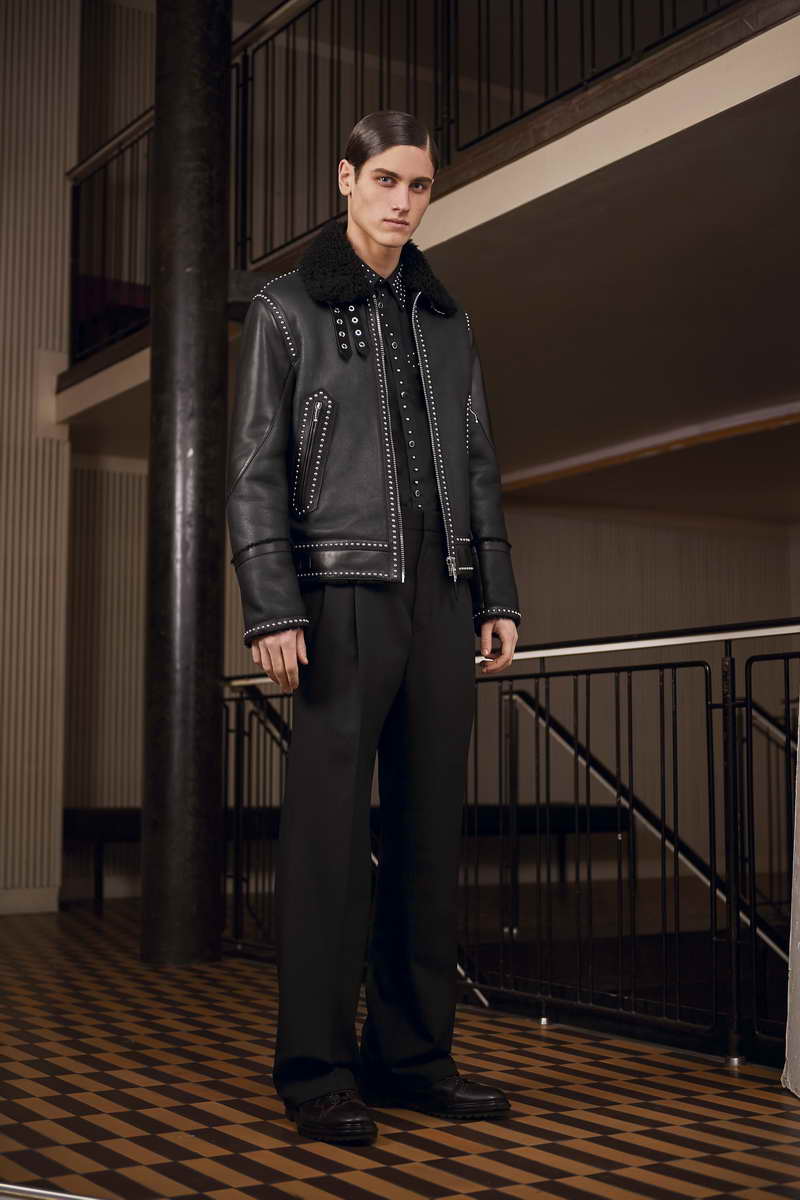 Long, fitted-waist jackets over flared pants mark the collection's fashion spirit, animated with contrasting
colors or saturated prints (optical mandalas or florals). The superimposed effects highlight an idea of
psychedelic nature that contrasts with the futuristic decor of a gas station designed by Arne J acobsen.
The Givenchy denim wardrobe continues to grow. The stars of the women's models feature pink on
black, sparkle in metal on wide jumpsuits, or stand out on washed denim.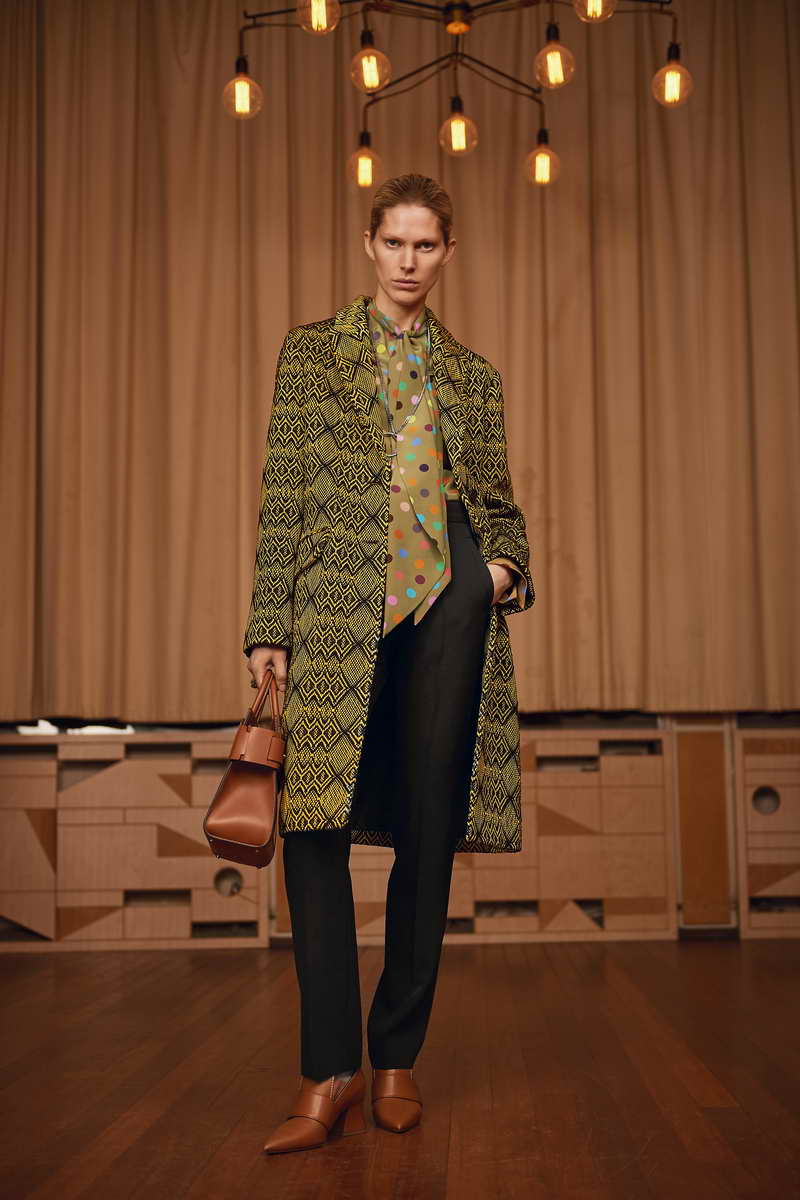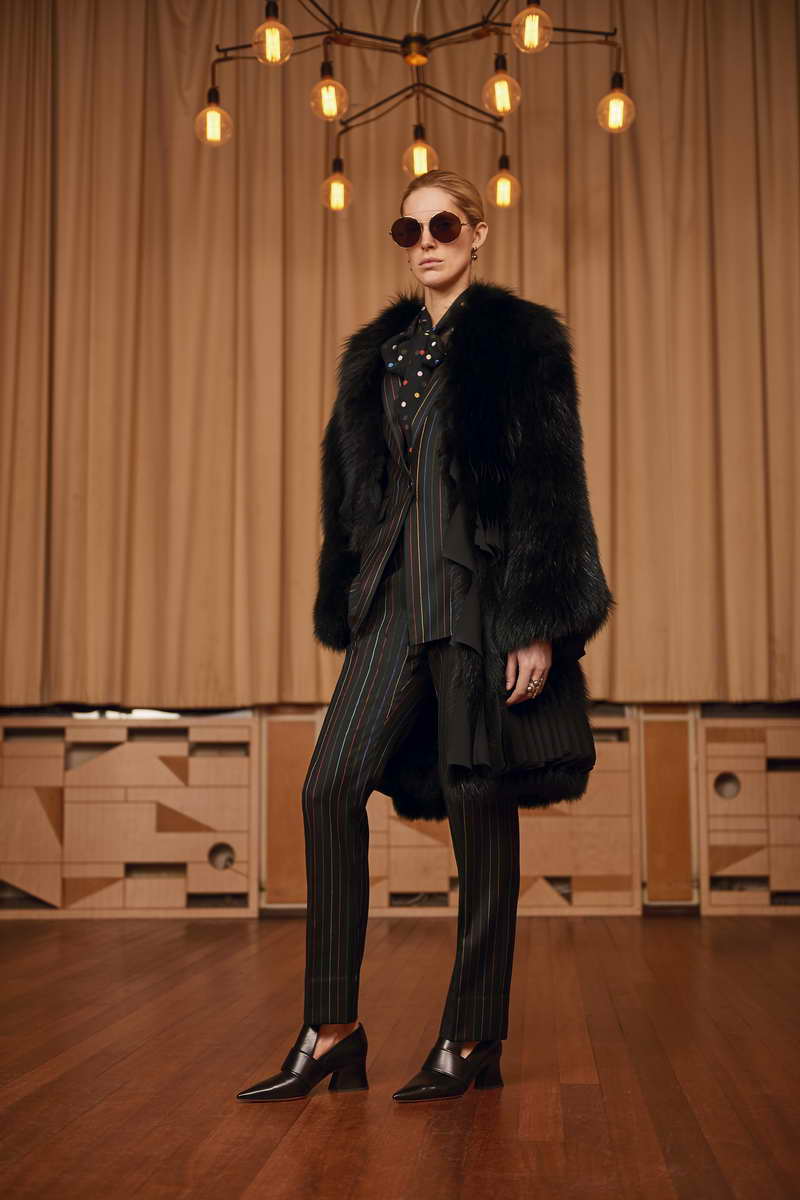 Repainted in silver, faded into white, or simply aged, men's jeans showcase the brand's name in large,
red, rubber letters.