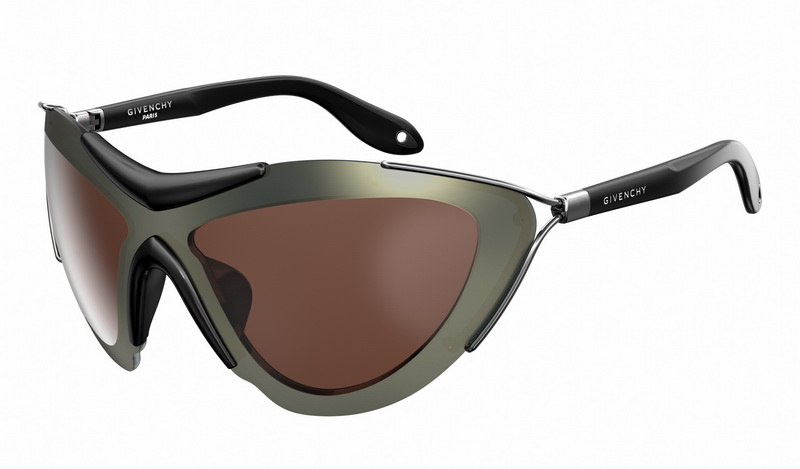 GIVENCHY introduces the newSpring/Summer 2016eyewear collection, produced and distributed by Safilo Group. Embodying anexpression of the Maison's aesthetics, the new sunglasses and optical frames reflectthe brand'scodesand exploreaudaciousarchitectural designs.
The new collection reveals a subtle yet powerful, carefully calibrated experimentation process in shapes and sizes to create daring associations.
The timeless shapes are deliberately unisex and convey Givenchy's identity through iconic detailing. Stylized stars on the front, small metal teardrops onthe temple tips, golden studs all over the profilesand staples fusing intohinges establish the uniqueness of the new designs.
The Givenchy S/S2016 eyewear collection includes four stylistic groups:
RAVE: young, edgy, urban styleswith brightcolors and an audacious material mix
STYLE: avant-garde pieceswith architectural and strong shapes
ICONS: refined frames combining Givenchy DNA and current trends
STAR: timeless shapesfeaturing theiconic "star" detail.
Skillful manufacturing techniques enhance the new glasses' premium quality materials, celebrating the Maison'ssavoir-faire.
The color palette comprisesclassicshades and edgy color contrasts, from black to nude, red, white, or sophisticated mirror effects, paired with shaded or flash lenses, for a bold style statement.
The new collection will be available at Givenchyboutiques, high-end opticians and quality department stores starting January 2016.