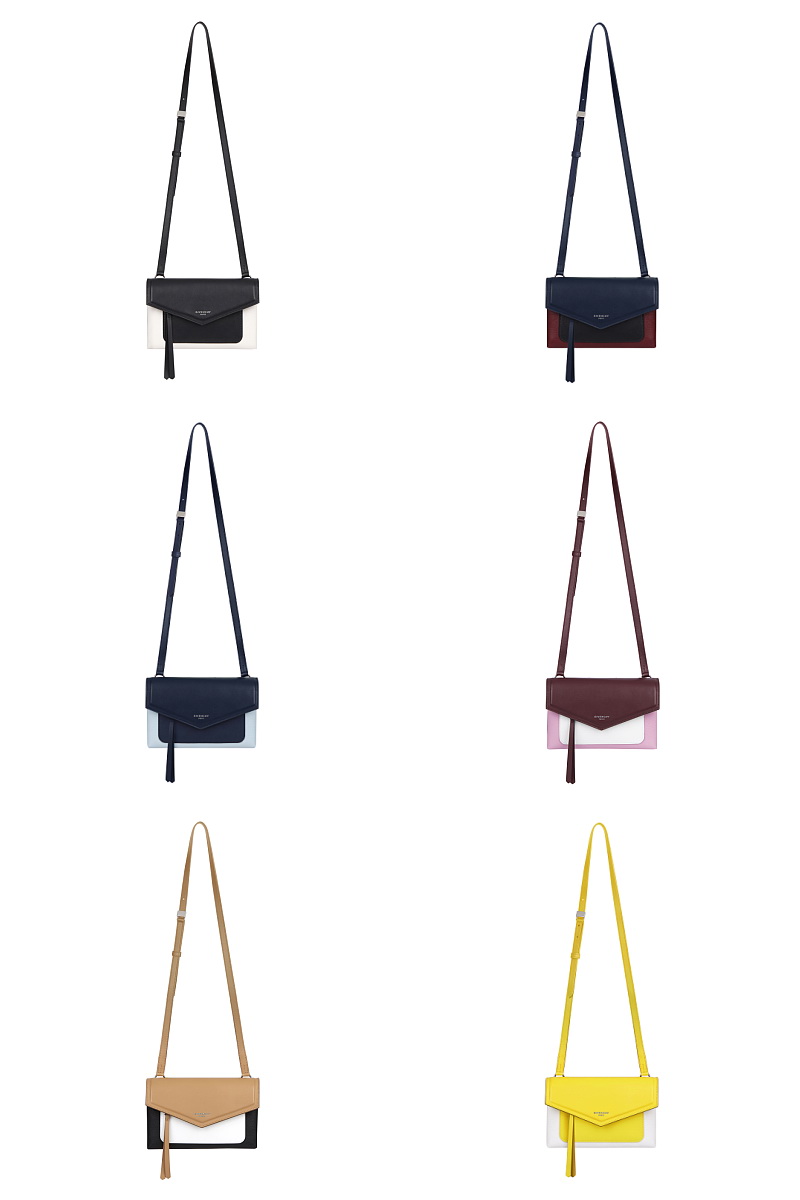 Named for its color and texture harmonies, the Duetto handbag features a cross-body design that ideally complements a favorite day bag or makes a fashion-forward statement all on its own.
Picking up on the distinctive signature of its big sister, the Antigona, the Duetto has a triangular flap and oversize zip pull combined with a asymmetrical architecture that still offers enough space to hold essentials. An adjustable leather strap lets it adapt to different looks.
Seven style-defining color harmonies compose the line for day or night, in classic combinations of sophisticated neutrals (black, white, caramel) or this season's outfit-making shades of canary yellow, bright pink, baby blue and red.
Available in Givenchy stores worldwide on June 15th