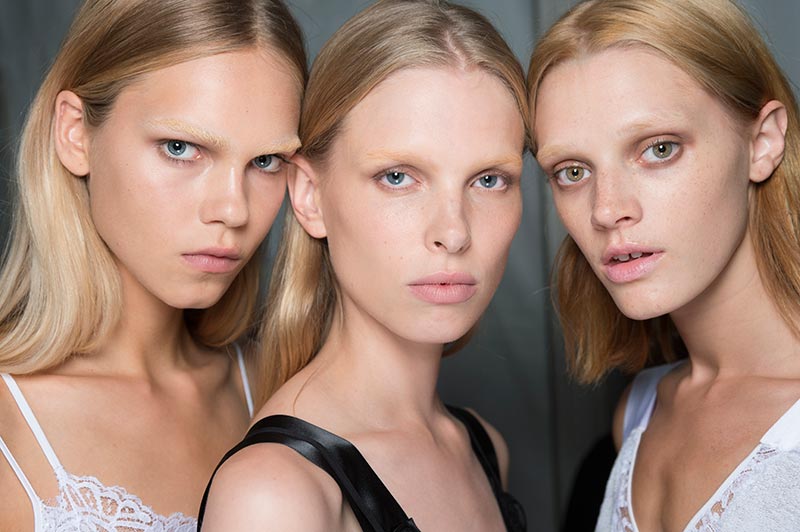 We love Givenchy! Riccardo Tisci's collections are edgy and style, a gorgeous mix of haute couture and streetstyle.
And the beauty looks are spectacular. Do you remember the FW 2015 2016 beauty look we published it last week on Trendystyle? Well, the SS 2016 beauty look is, if possible, even more spectacular.
The clean and natural make-up looks (with bleach eyebrows – Tisci keeps doing this again and again) are delicate, and the looks embellished with jewels and lace are pure ART.
Have a look at the pictures. Enjoy!