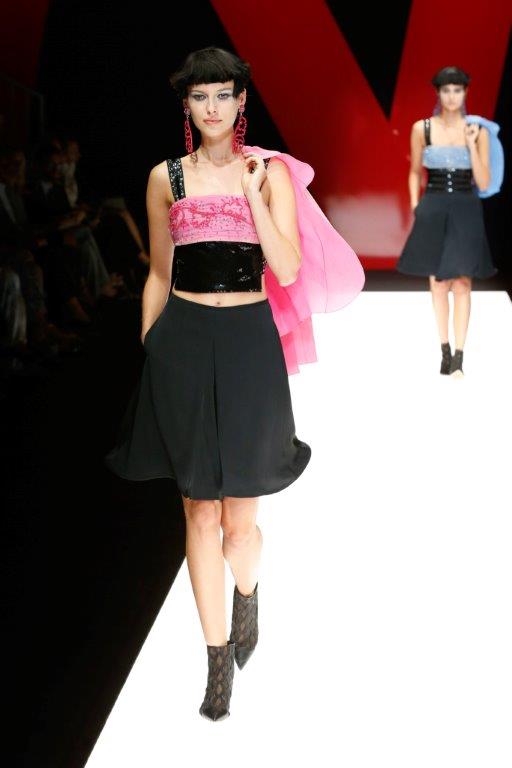 In this collection, the power of artistic gesture – free, expressive and instinctive – meets the sophisticated, linear elegance of the Armani language. Giorgio Armani Womenswear Spring Summer 2018 Collection. The result: an arresting imbalance that is, however, always tempered by a surprising sense of harmony.
Brilliant hues of vivid prints, crisp cuts, graphic lines and balanced asymmetries combine to create a spirit of moderation and simplicity.
Shapes are essential and pure, following the movements of the body and slimming the silhouette. Key pieces include small jackets, short dresses with sloping hemlines, weightless dusters and luminous pleated skirts. These come together in striking pairings that possess strong personality.