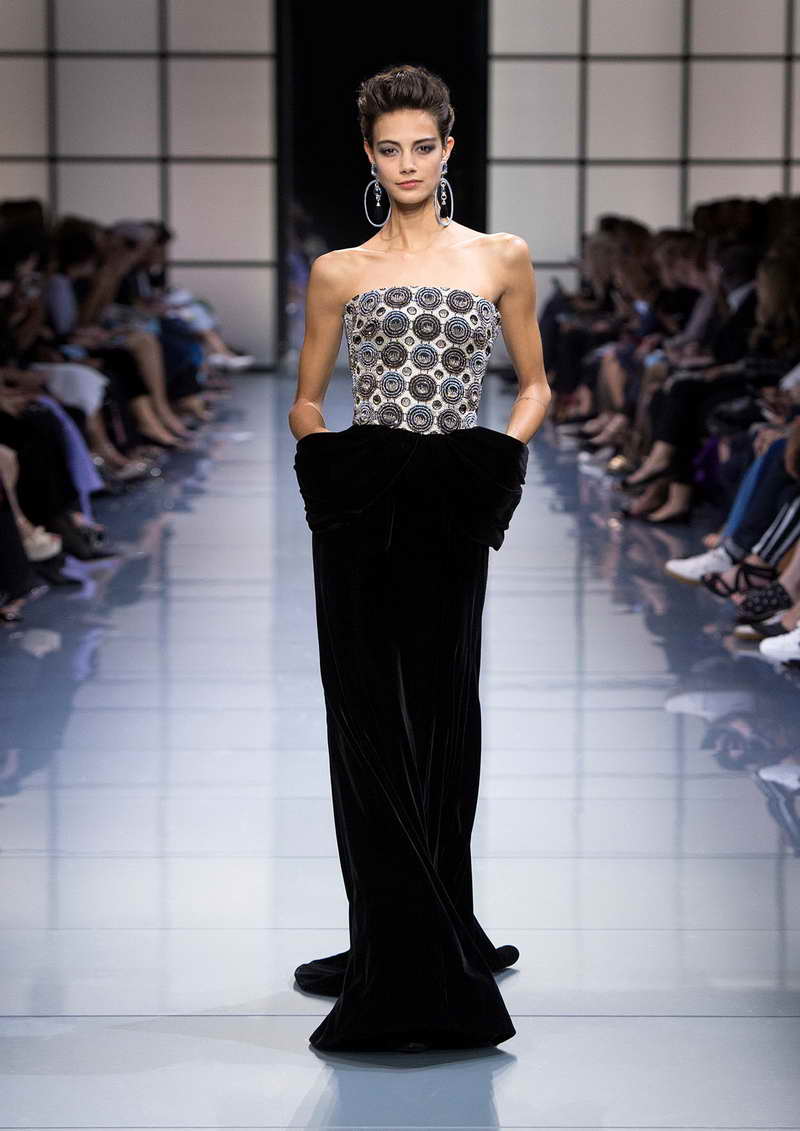 An air of exclusive elegance, evocative of haute couture. Masculine patterns emphasised by size and colour. Grey turns silver, light blue takes on icy tones, pink evolves into tea rose hues.
A contrast between masculine geometric patterns and opulent embroideries. A shiny textured fabric supports the fluid silhouette, which is emphasised by the exotic flavour resulting from generously-cut black velvet trousers.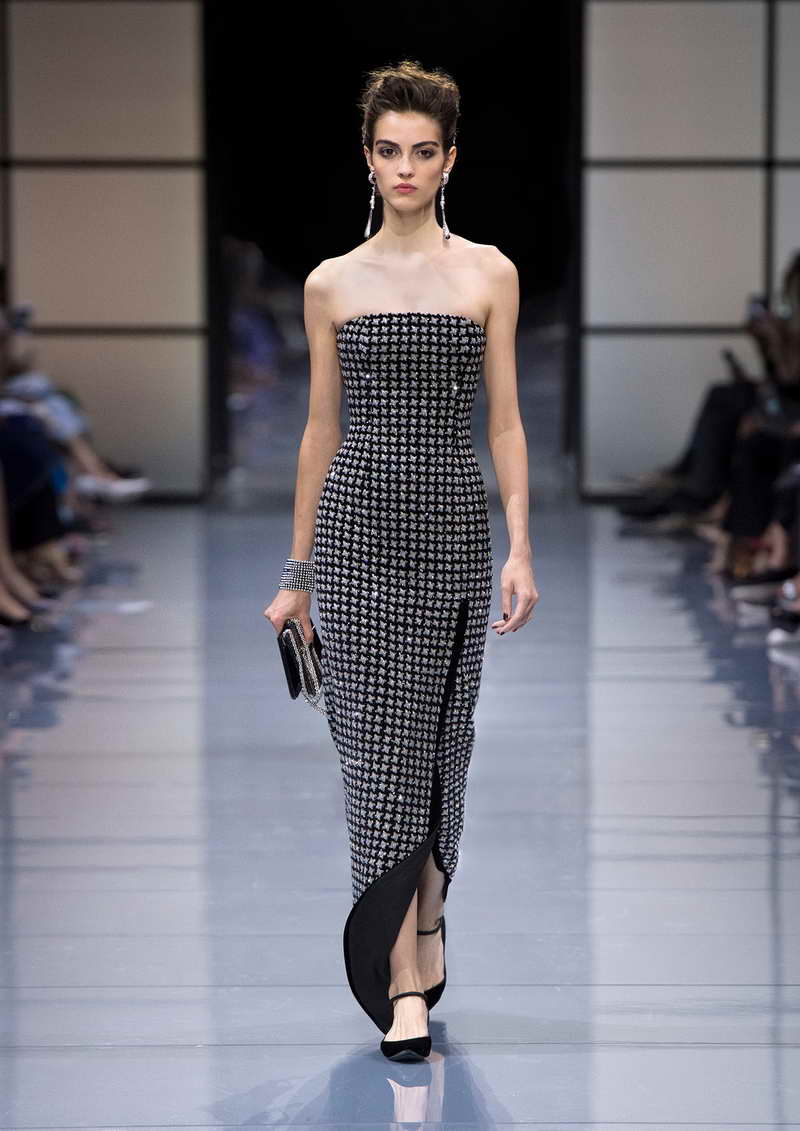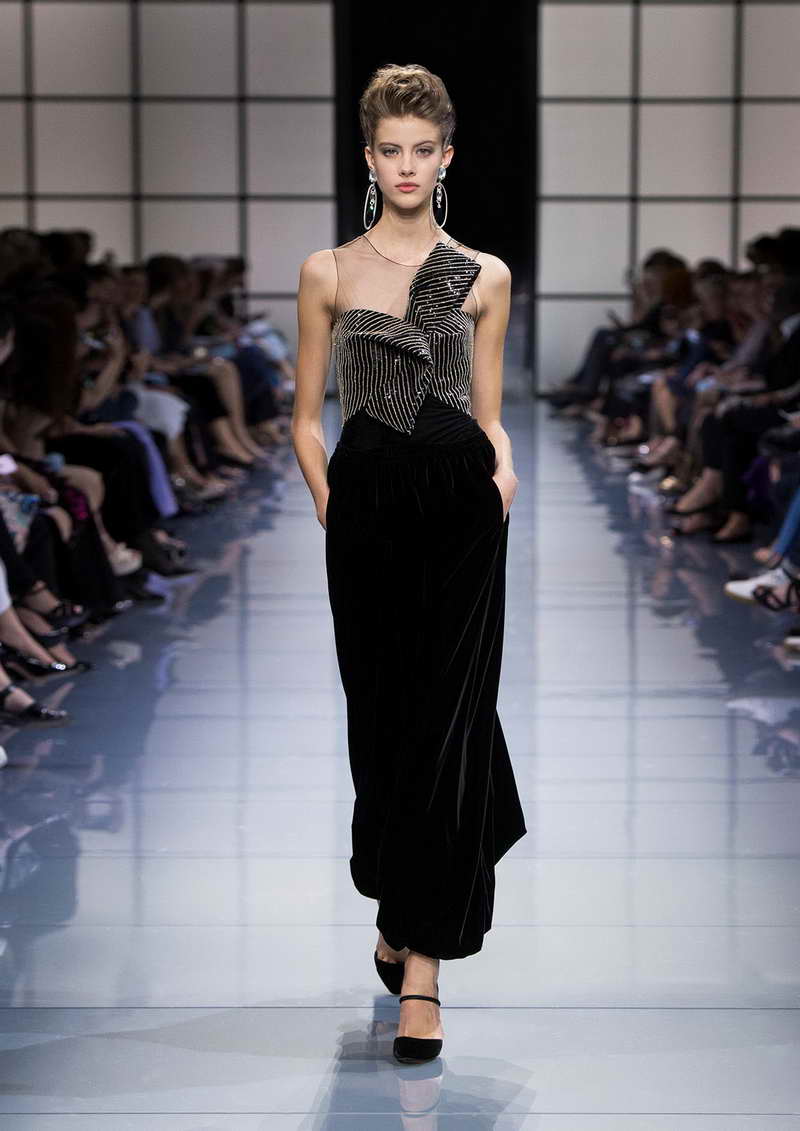 A precious sensuality, enhancing the female body through deep cuts and a bare back. See-through, fully-embroidered bodysuits with long sleeves that become gloves.
The essence of Armani.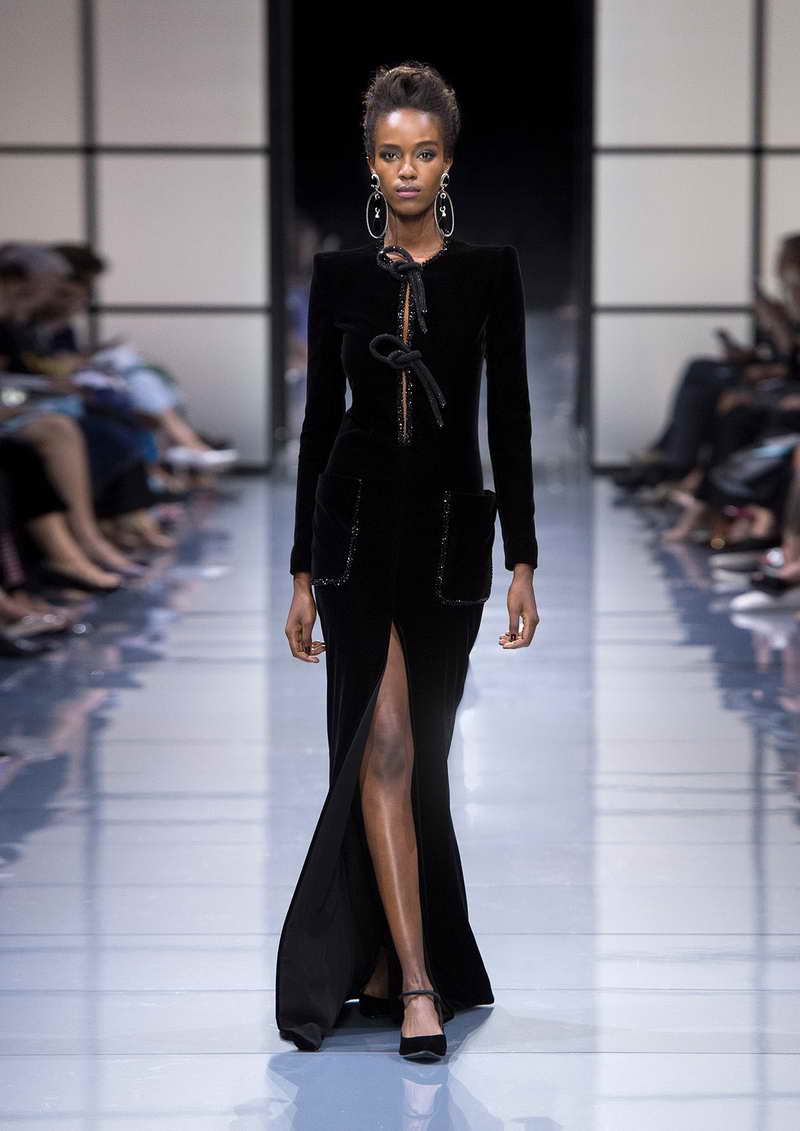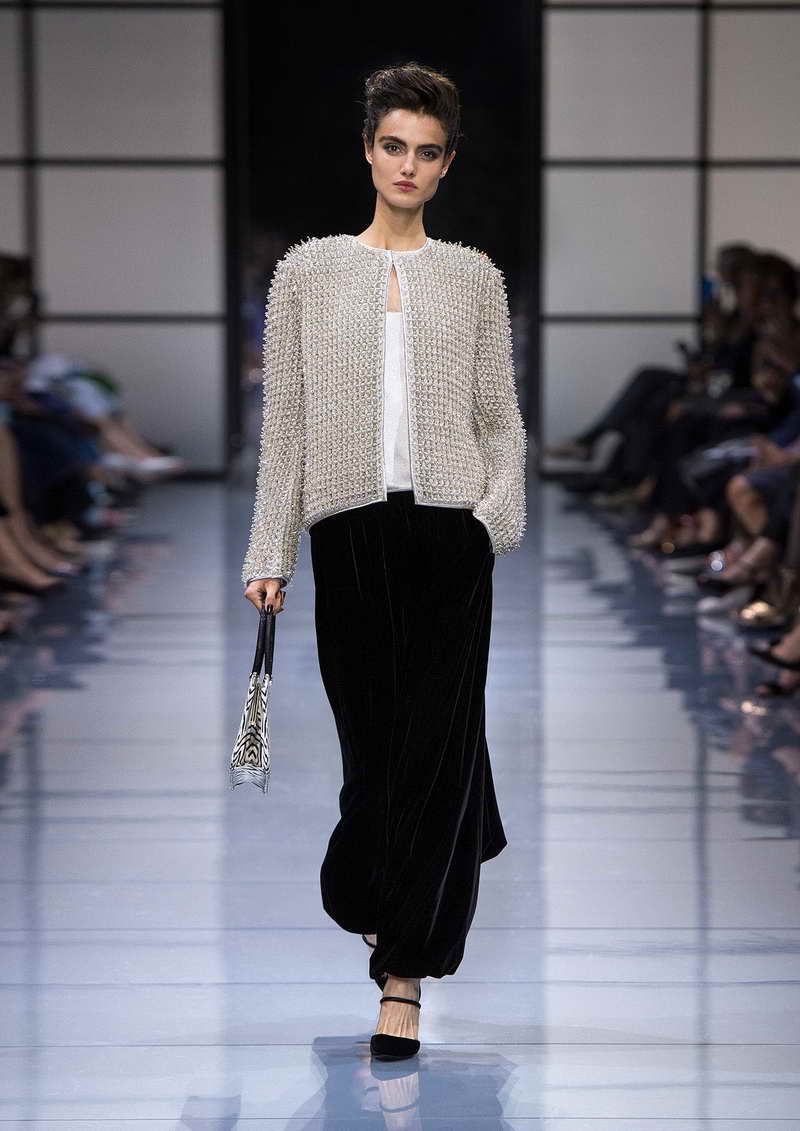 VIPs invited to the show: Audrey Azoulay (French Minister of Culture and Communication), Cate Blanchett (face of Giorgio Armani's "Si" fragrance), Isabelle Huppert (French actress), Zhang Zilin (Chinese actress), Ruth Negga (Ethiopian-Irish actress), Dominic Cooper (British actor), Margaret Mazzantini (Italian actress), Sabine Getty (Lebanese designer), Miroslava Duma (Russian fashion blogger) & Hannah Bronfman (American DJ, model, and entrepreneur).