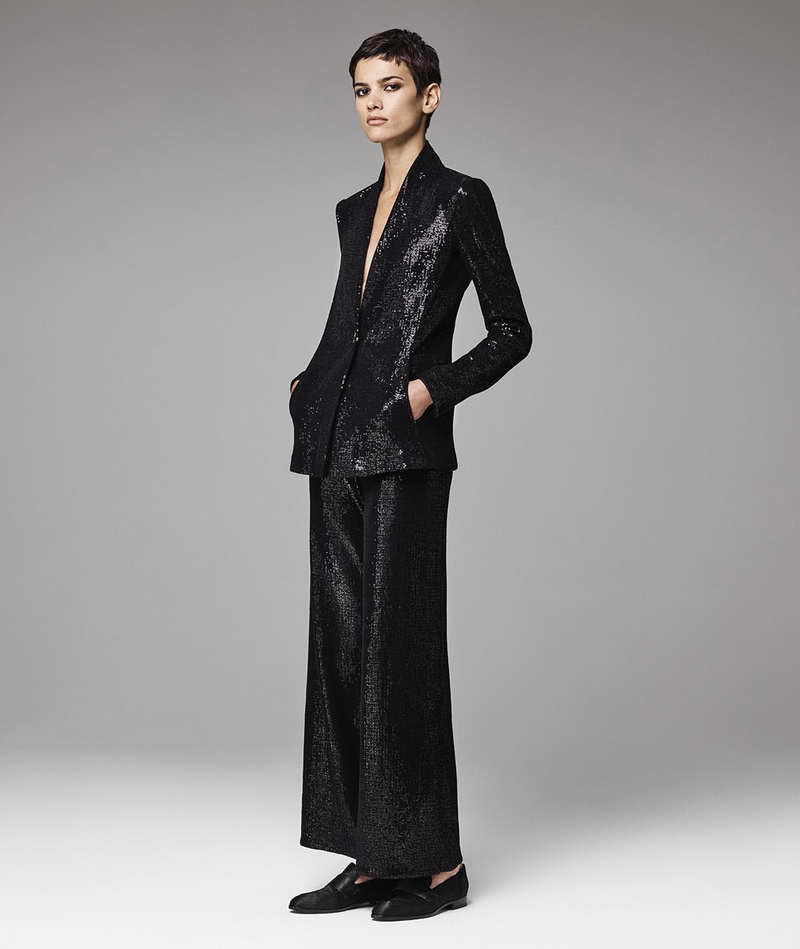 For spring/summer 2017, Giorgio Armani New Normal proposes elongated, essential and sophisticated silhouettes. Suits are back in the limelight: fluid jackets and soft blousons are paired with loose trousers tailored out of the same materials. Cashmere, silk and linen blend with viscose and crisp cotton, and there are masculine checks.
New processes lend a worn, tactile handle to surfaces. The trench coat gives the body a slender, vertical silhouette. Short dusters, blazers and shirt-jackets complete the range. The collection comes in a classic Armani palette of blues, beiges and greys, to be mixed and matched with personality and instinct.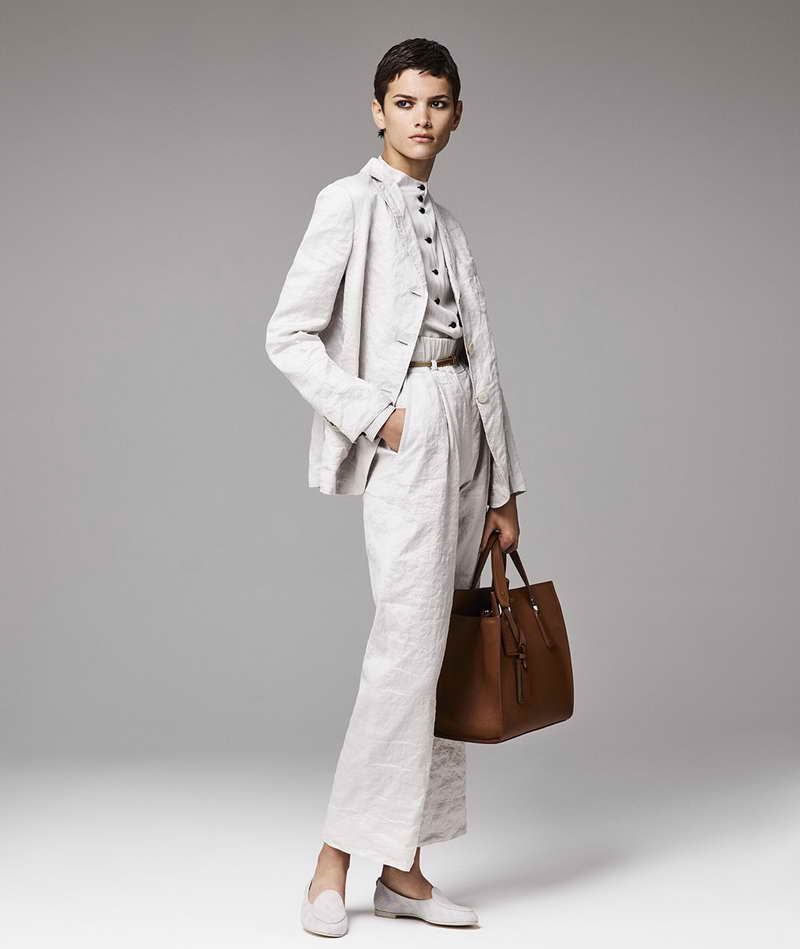 Within the Giorgio Armani collection, New Normal is a highly recognisable offer of contemporary, timeless garments that embody the essence of the Armani style. New Normal offers a precise, current, out-of-the-box aesthetic code that constantly evolves because it is the result of ongoing research and rich in creativity.