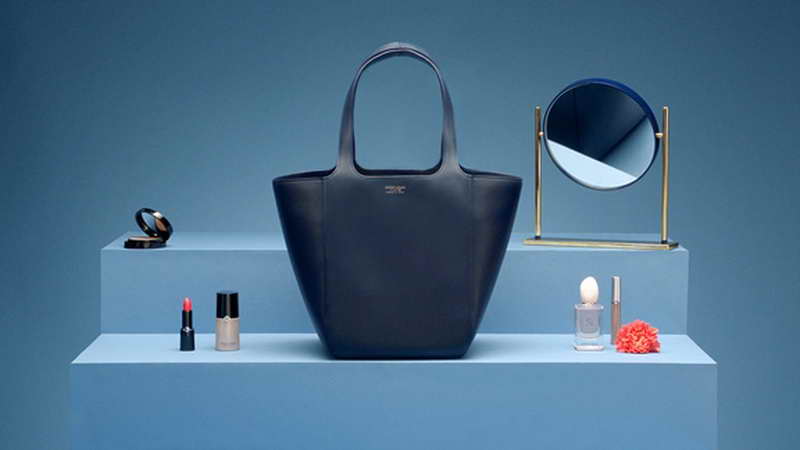 Le Jeu is a handbag with a soft design but a distinctive personality, and is part of the Autumn/Winter 2017-18 Giorgio Armani collection. Elegant and functional, its name, Le Jeu, references this bag's versatility and its playful nature. It can be worn as a shoulder bag, a shopper, or, thanks to the leather rings applied to the handles, as a wrist bag. The shape, again, suggests the versatile spirit of the style: wear it with the sides pulled out for extra space, or pulled in for a more understated, elegant look.
The idea of play is emphasised by the optional ornaments that add a personal touch: the stylised leather charm evokes a tie 'borrowed' from the men's wardrobe, while the practical multifunctional nappa leather inner bag with drawstring closure doubles as a beauty case or compact bucket bag.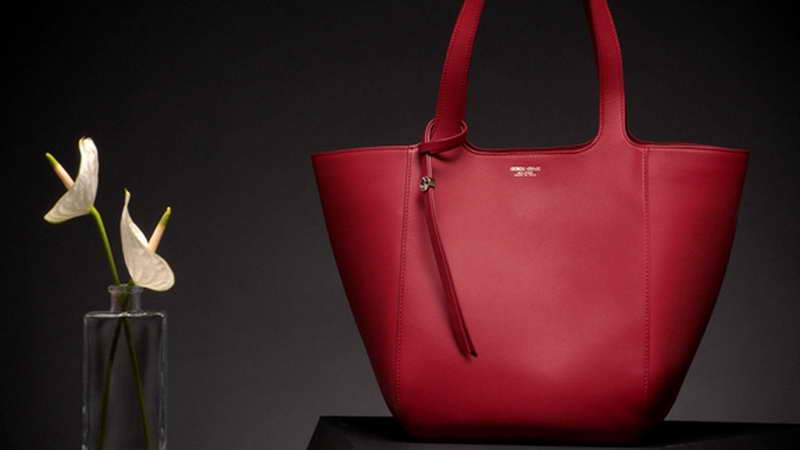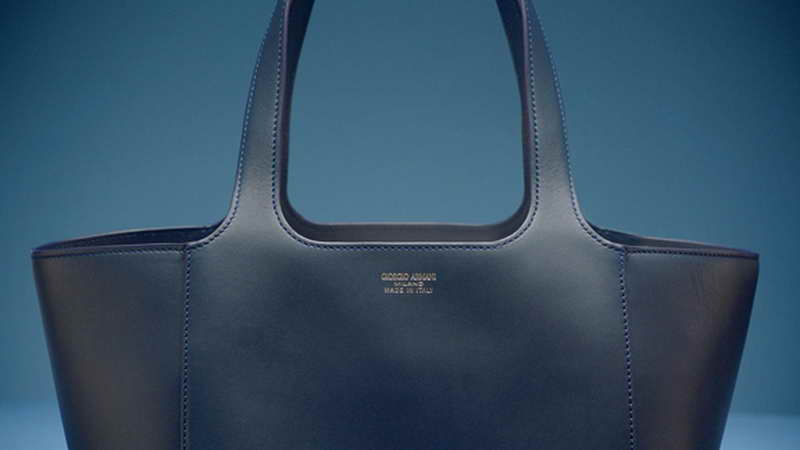 Le Jeu, with its bucket shape, comes in vegetable tanned calfskin, which has classic allure. However, it is also available in versions inspired by the fashion show collection, including a design in soft nappa leather with a central maxi bow, and styles with graphic prints.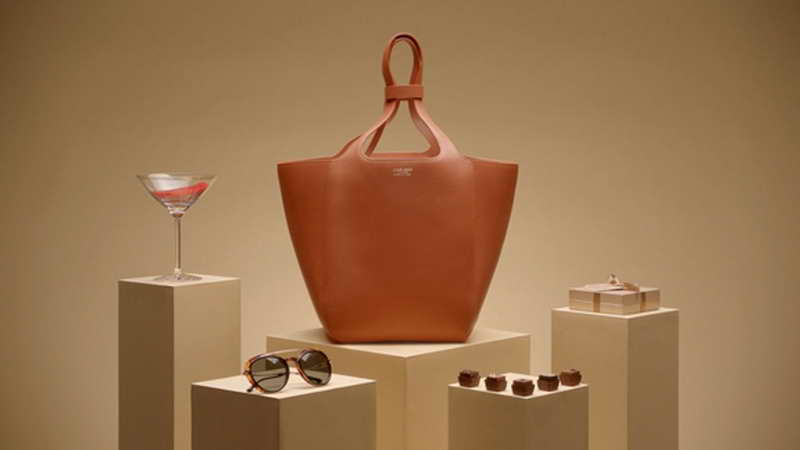 This season a Made to Order service will allow clients to customise their own bags by choosing from among various combinations of materials, colours and linings; in addition, there is an option to have your name engraved on a metal plate inside your bag.