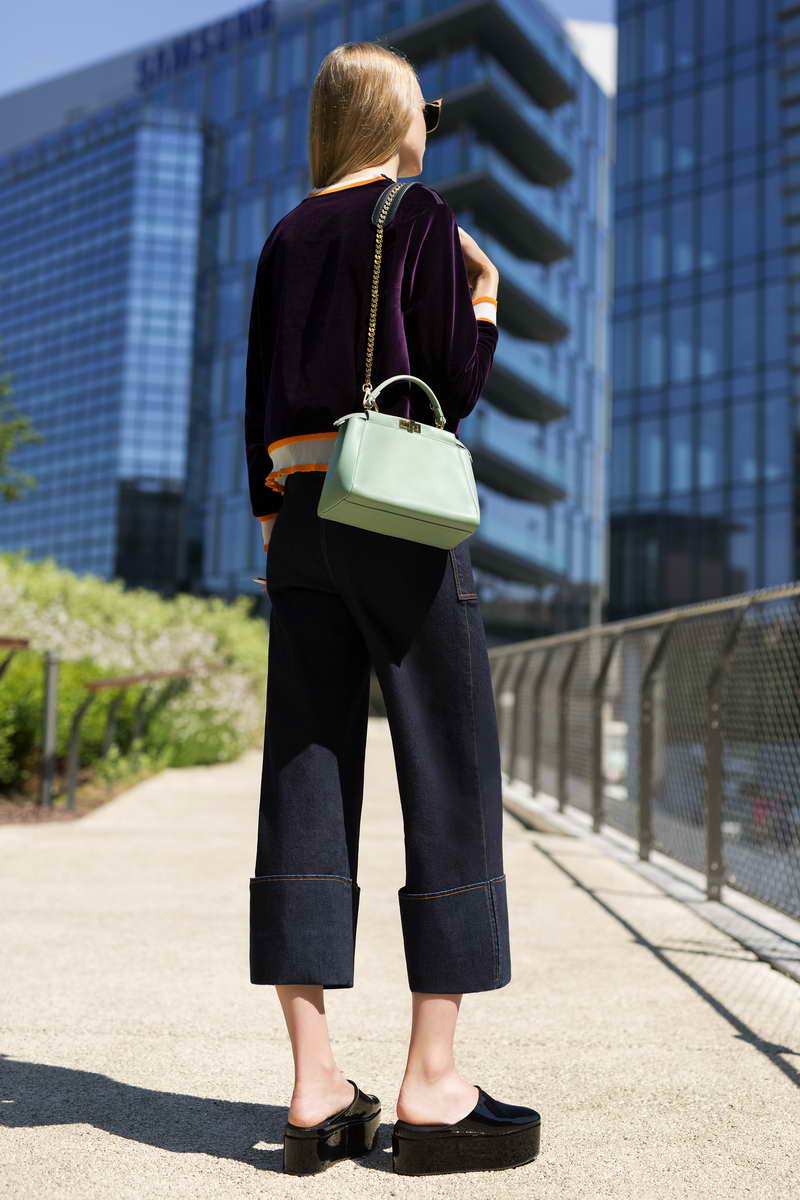 Strap You, the must-have accessory launched by FENDI in 2015 continues its evolution with a new and captivating range of shoulder straps presented in the Prefall 2016 Collection, ready to add a cool and stylish twist to any bag!
FENDI celebrates the new Strap You Collection with a cool video which combines a metropolitan and dynamic atmosphere with a fresh style emphasizing the colorful and elegant nature of the pieces: common objects like scarves, umbrellas and flowers becomes original shoulder straps, with a single magical movement.
The full video will go live on fendi.com on the 5th of September…stay tuned!
The Prefall 2016 Collection is enriched by a trendy Strap You with a chain, available in silver or gold, embellished with a black shoulder pad in leather. Eye-catching variants with colorful studs on plain leather or bi-color waves in contrasting suede and leather. Last but not least, an optical Strap You in multicolor circles adorned with conical metallic studs.
Vibrant and pop dashes of turquoise, orange and pink merge with blue, purple and red hues, lighting-up these fashionable mixes of creativity and modernity with a fun touch, always in the FENDI way.
The new Strap You versions perfectly adapt to every look and attitude, real style statements to be matched with your favorite it-bag thanks to the functional double snap-hook, in gold or silver.