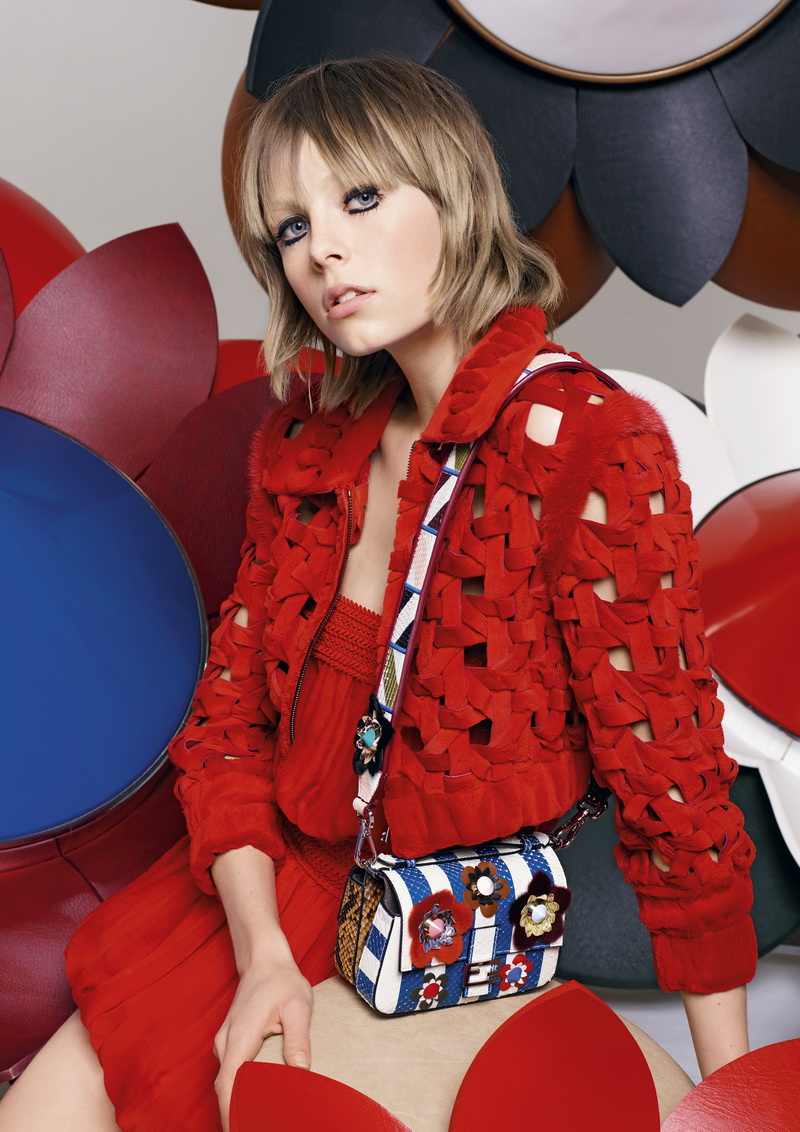 Starring  Girls of the Moment: Edie Campbell and Vanessa Moody Shot by Karl Lagerfeld
"For FENDI  Spring/Summer 2016 advertising campaign, I chose to play with the exaggerated-scale version of the graphic flowers of the Collection, which is all about new volumes, contrasts and a new femininity. Edie and Vanessa  are the girls of the moment, each with a different style representing the typical model of fashion of today and the woman I thought of for this collection is the one who can identify herself with these girls," states Karl Lagerfeld.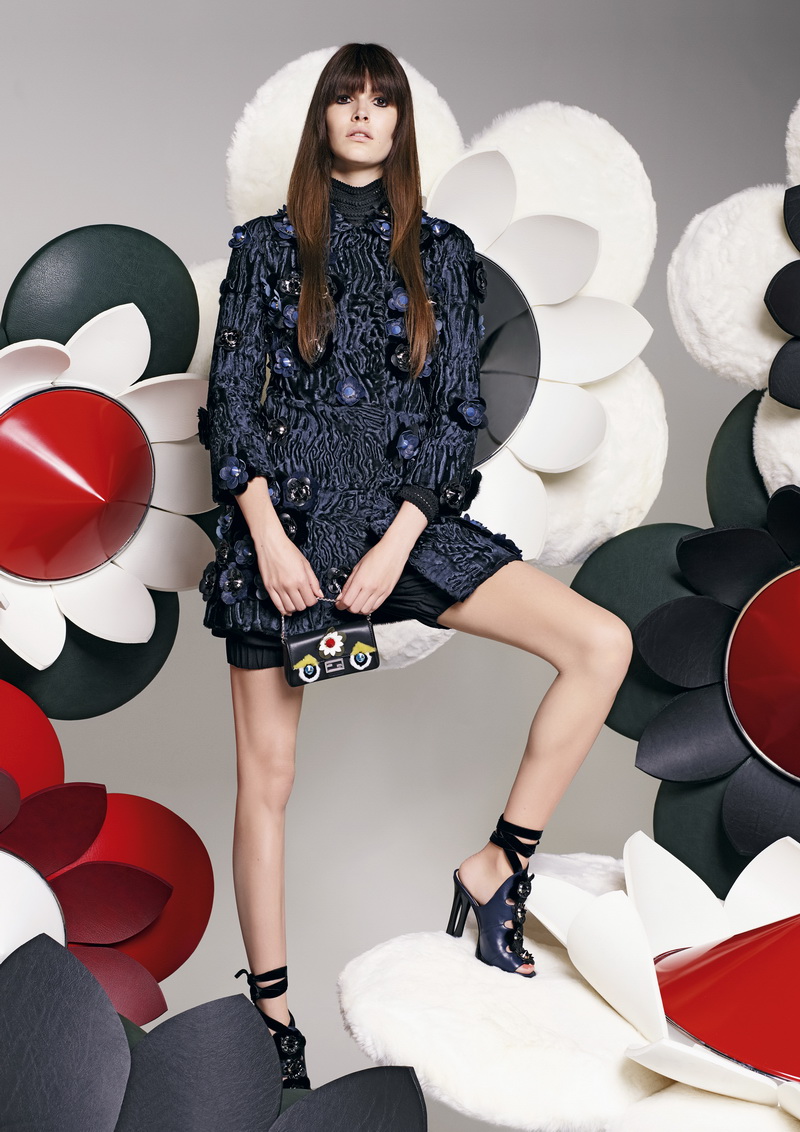 The Spring/Summer 2016 advertising campaign, pays homage to FENDI's DNA and perfectly embodies the Collection itself, which is very fresh, modern and cool.
Featuring models of the moment, Edie Campbell and Vanessa Moody, and shot by Karl Lagerfeld, these strong poses define the collection's themes of pure eclecticism and layered luxury built around a harmonious blend of avant-garde experimentation and master artisanship.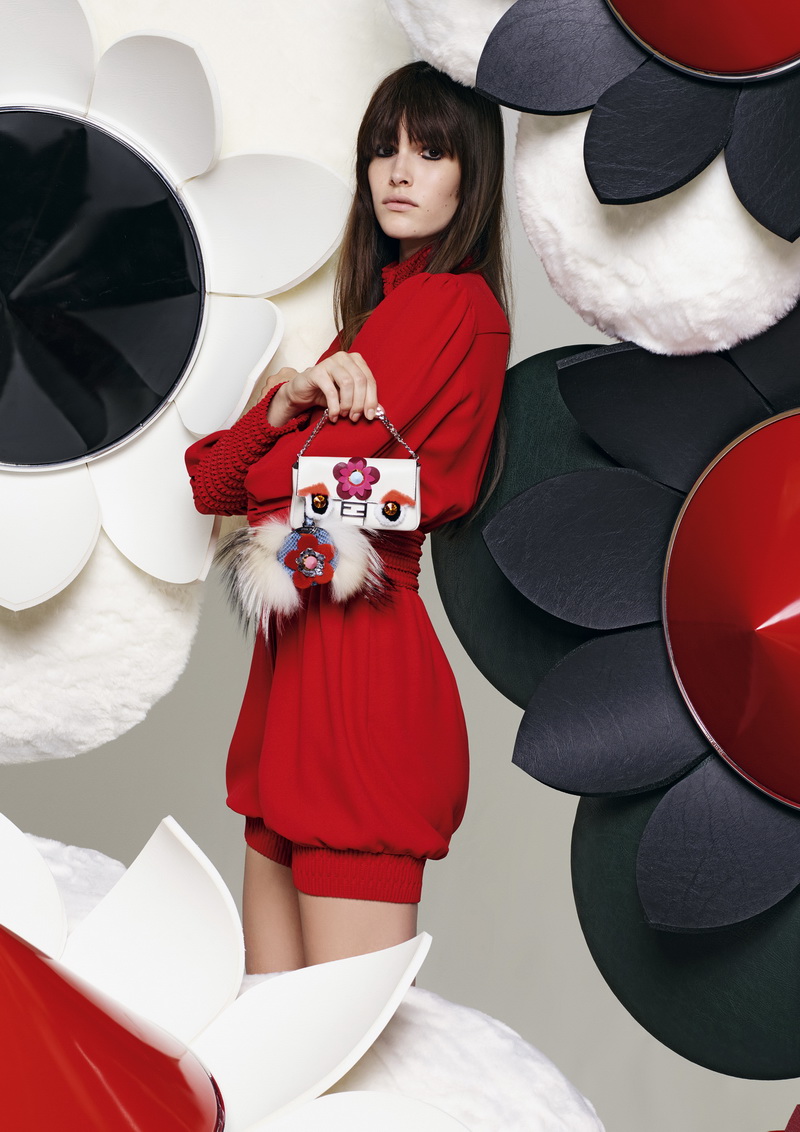 The juxtaposition of materials, tones, textures and workmanship methods enhance the playfulness in the variety of  lengths, cuts and volumes taken to the extreme with clean lines. Paired with natural hair and makeup,  the combination results  in series of  spectacular and  contemporary images.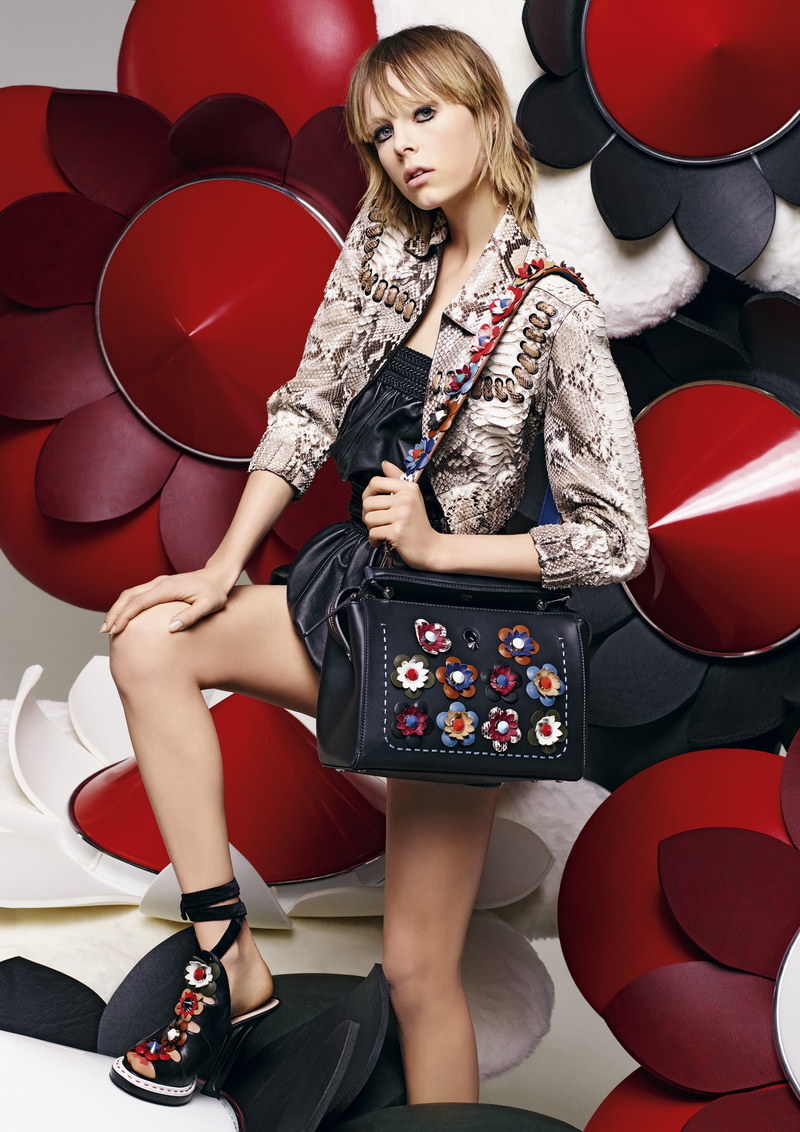 An explosion of flowers that mirror the collection's motifs in studded leather, fur and plexi . Blooming  everywhere from short dresses to fur coats, bags, accessories and shoes with both flat and high heels, these flowers are  never too girly or childish for a  strong FENDI woman.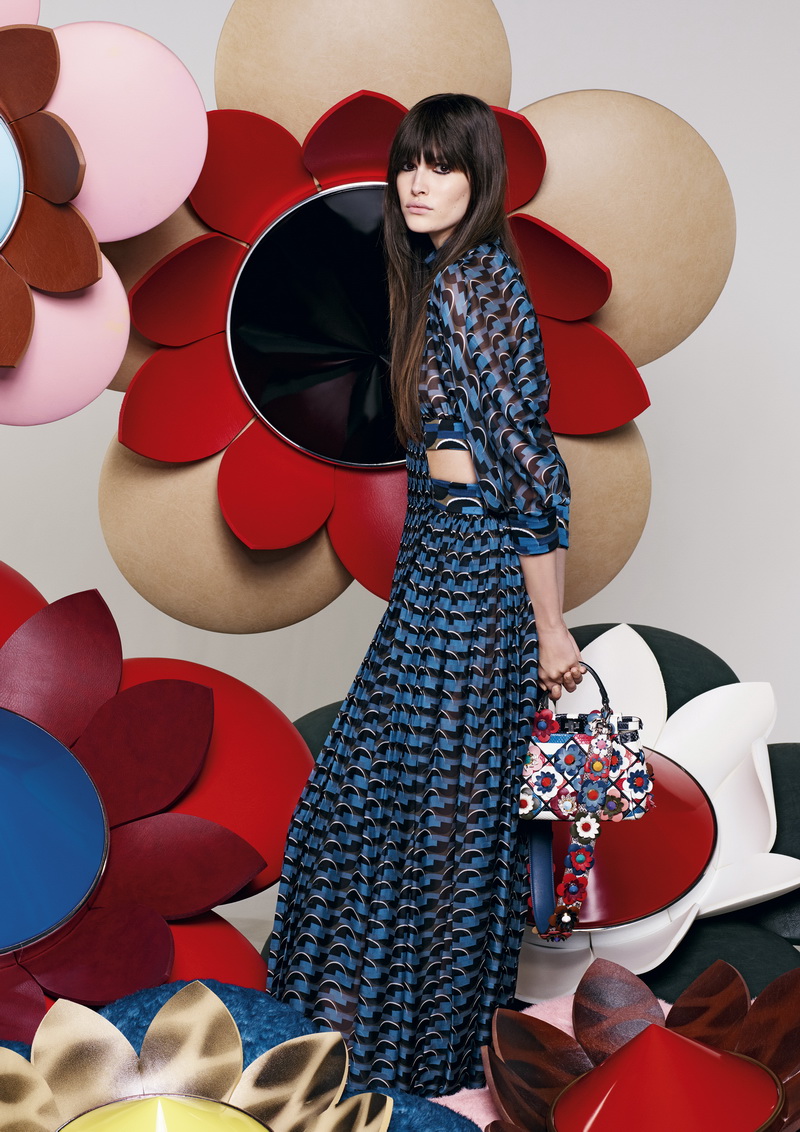 Starring collection-protagonists also  include FENDI's iconic handbags like the Peekaboo, also in its mini version,  the By the Way, together with the 3Jours, the Micro Baguette and the newly introduced Dotcom, Lei and Micro Double Baguette.
FENDI's 2016 Spring/Summer advertising campaign breaks in February  2016 issues of worldwide publications.