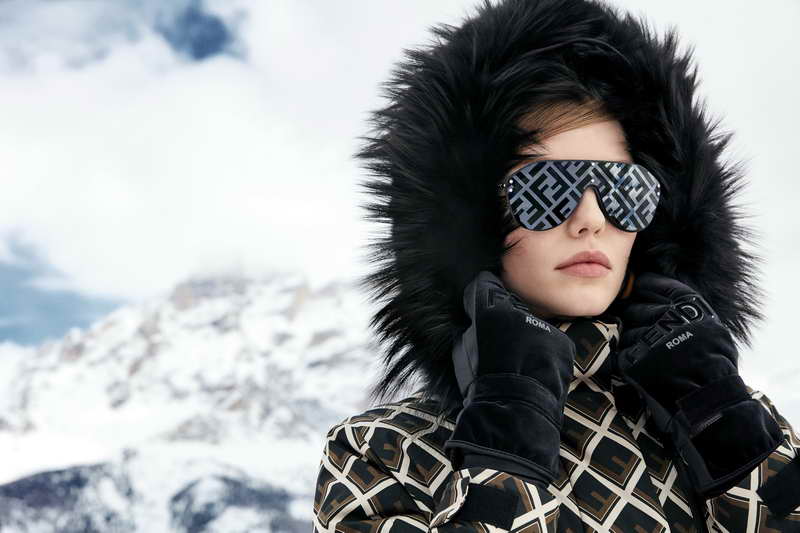 The FENDI Leisurewear Fall/Winter 2018-19 Collection, with its perfect combination of fashion and function, is here to bring your sport game to the next level.
A new range of high-tech yet luxurious snowboard outfits is introduced. One-piece and two-piece suits are cut in comfortable silhouettes and splashed with the graphic Stripy pattern.
Inspired from the Prefall 2018 Collection called "Open your Hearts", a joyful pop motif of hearts is printed on the more fitted ski garments, which are also presented in a hyper elegant variation decorated with a chic velvet version of the timeless FENDI Roma logo. This also appears on a new, edgy ski jacket, – available in white, blue and black, – which combines the shapes of a bomber and a cape.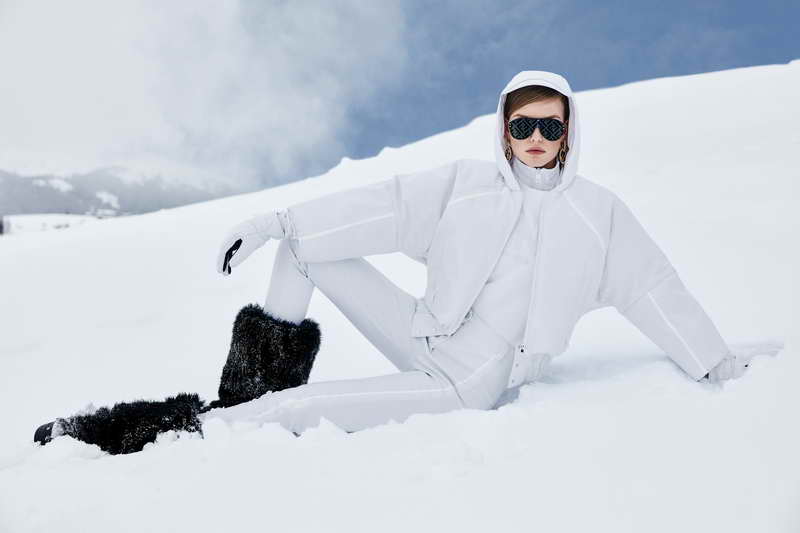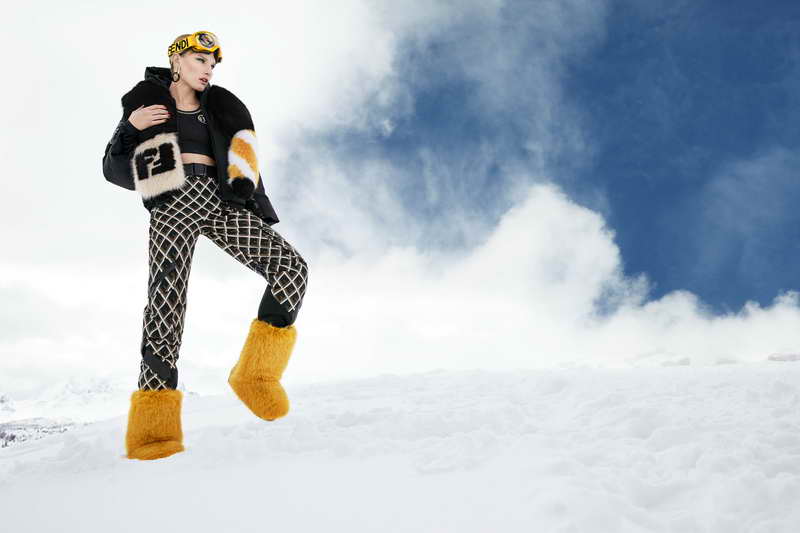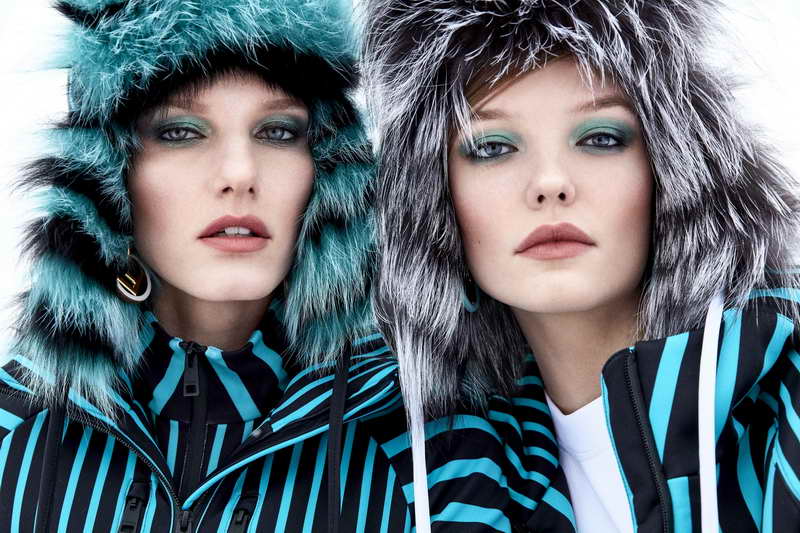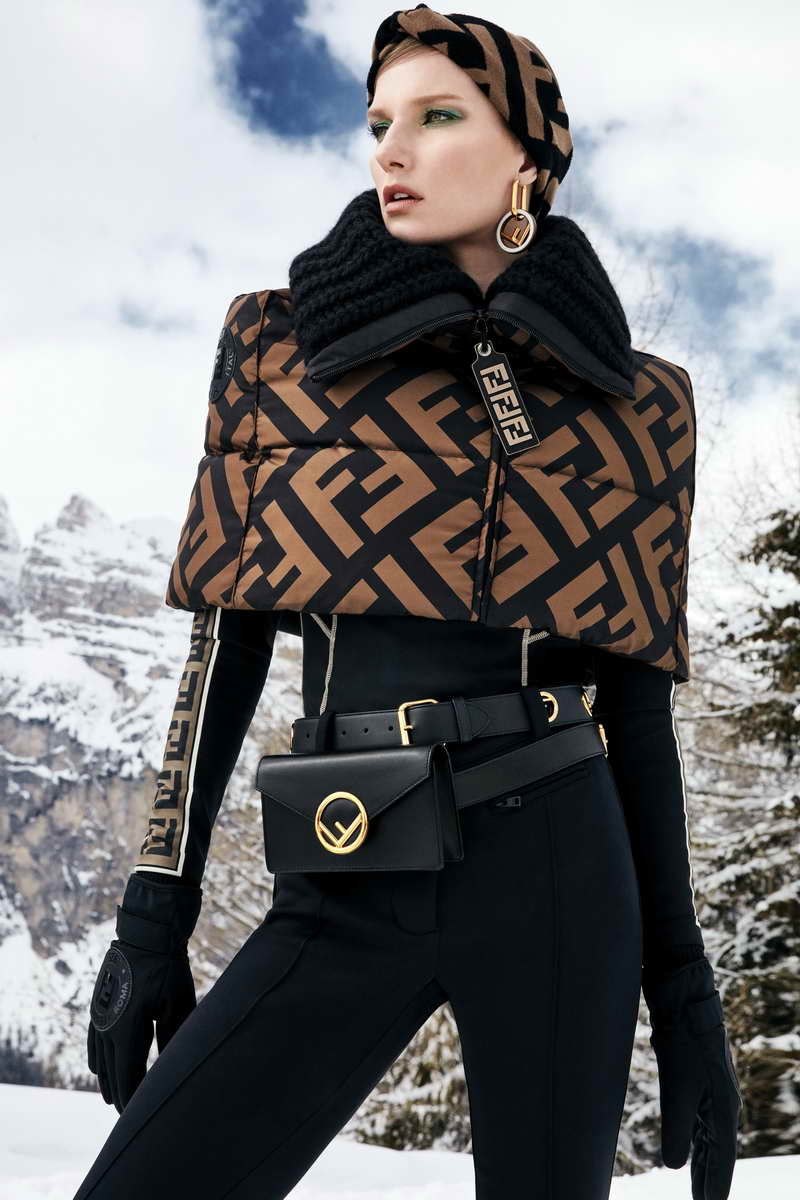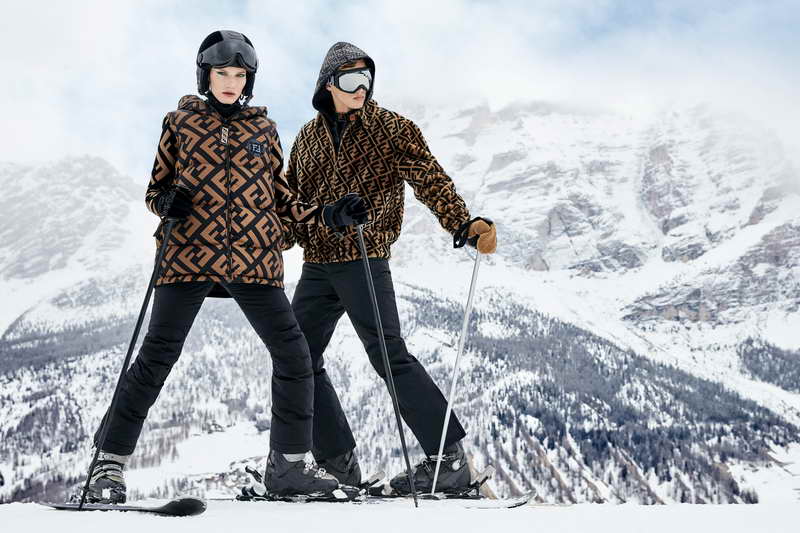 For those who want to dress to impress at the hippest après ski, FENDI developed a range of covetable oversized yet cropped puffers featuring down filling or the innovative "Thermal Booster" padding. The styles span from an eye-catching jacket featuring a leopard-inspired logo motif to a über elegant velvet option embellished with laser-cut hearts and delicate bows.
In addition, a Windbreaker is decorated with the FENDI Roma logo, while the signature FENDI 'Bug eyes', inspired by the Bag Bugs charms, pop up on a bonded jersey sweatshirt.
The most luxurious and fashionable winter outfits include upscale accessories, spanning from a velvet and leather ski helmet embossed with the FENDI Roma logo, also rendered in velvet on technical ski gloves, to goggles showing the lenses printed with maxi hearts and a padded shearling scarf with heart-shaped mink fur intarsia.
Hearts are printed on the lightweight Lycra crafted for the fitness and yoga tank tops and leggings featuring mesh intarsia, while the flocked FENDI Roma logo defines the gym garments developed in a thicker Lycra guaranteeing optimal compression during workouts.
For all the Karlito fans, the FENDI most loved character makes a comeback this season as an impeccable golf player. The ironic and playful sketched silhouette decorates posh golf outfits, including fitted tops, checkered polo shirts, pleated mini skirts and wristbands.
Thanks to its charming, hyper stylish attitude, this lineup will convince the laziest ones to embrace an active lifestyle.