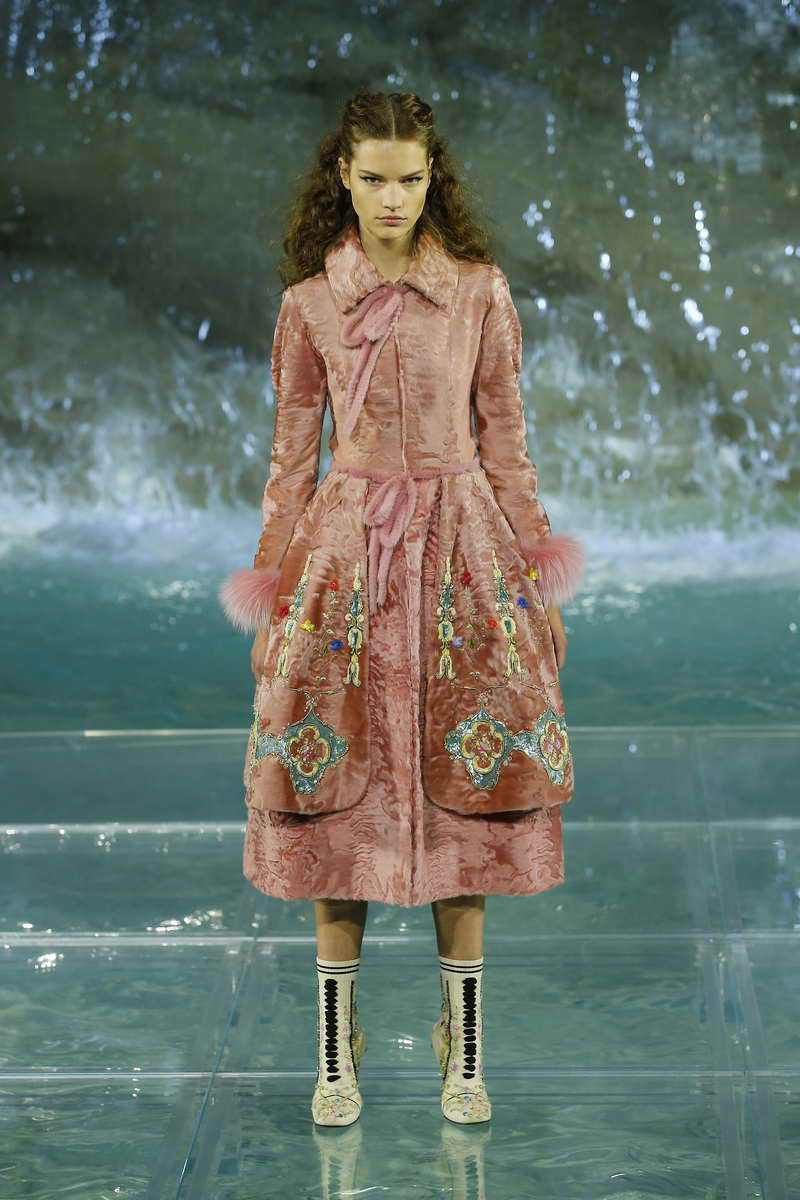 The Legends and Fairy Tales Fall/Winter 2016-17 Haute Fourrure Collection is inspired by a magical world where princesses and princes from fairy tales take life, adorning precious furs and incredible gowns, in an enchanted forest with secret animals that live it, always in a contemporary and surprising way.
The world is silent and asleep, while the colorful bugs in fur and feathers fly in a magical forest, fairies wake up, the skies are full of stars.
A dream. A journey from day to night through mystical atmospheres.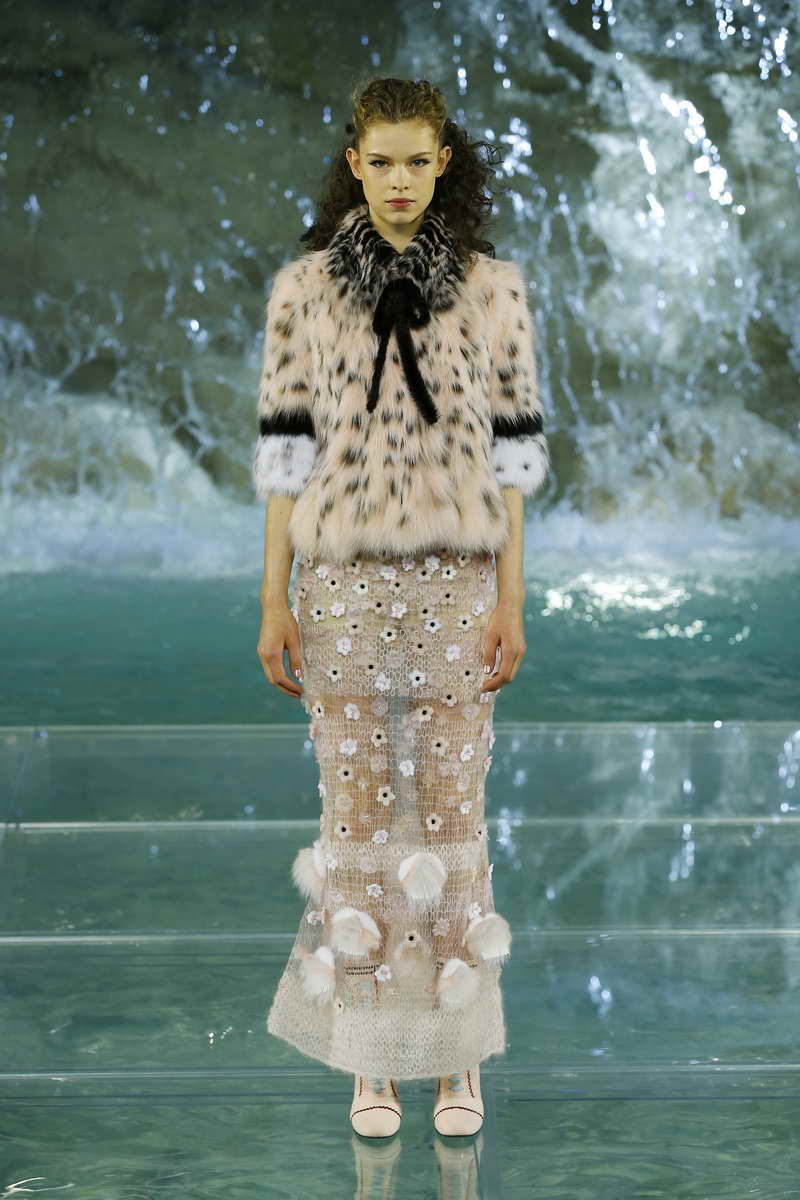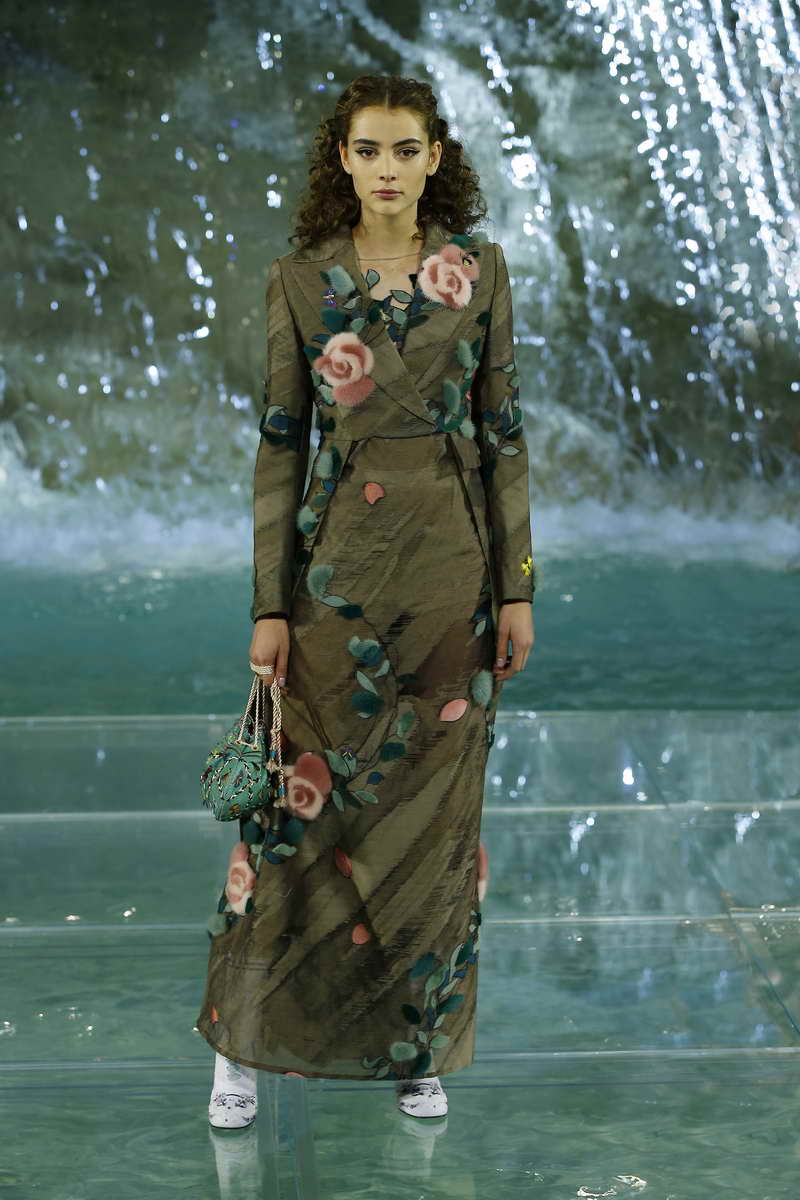 From daylight pale pink and whites, delicate colors with light materials as organza, silk and tulle. Printed and hand painted fabrics, embroidered lace and velvet jacquards.
The sun starts to go down, poetic shades of blue invade the scene, the forest is nearer than ever. The organza is used with knitting and fur. The fur is hand cut and hand painted.
The night pervades, the dark comes down, cashmere, fur and mink are inlayed in layers as a bas-relief in black mono color. Back and dark shades of colors serve as a night sky to flower garden illusions, embroideries on velvet silk, layered and laser cut organza.
Lace, organza, feathers, embroideries and, of course, precious furs as mink, lynx, sable, ermine and Persian lamb. All mixed together in a dreamy and romantic way.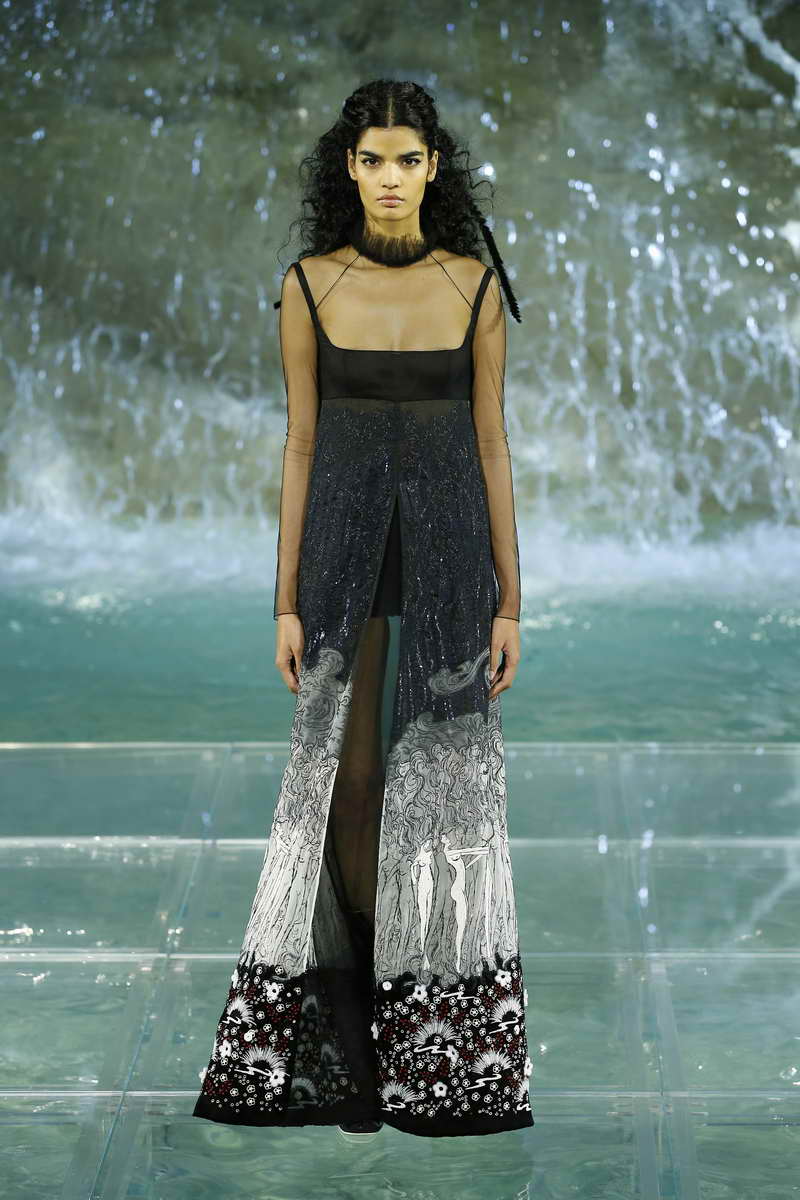 "I  always take inspiration from what is in the air. But this time I especially took inspiration from some illustrations of legends and fairy tales, very romantic and modern at the same time. All the looks have something poetic, but in a very contemporary dimension," states Karl Lagerfeld.
The collection takes fur to the highest level, featuring breathtaking embroideries, flower applications and feathers following Karl Lagerfeld's inspirational design and sketches.
From 200 to 600 hours of the most expert artisans handmade abilities were needed to create the Haute Fourrure furs and gowns. The best of the Made in Italy meets with the best of Made in France giving life to an osmosis process of mutual and incredible artisanal enrichment.
The tradition of FENDI's most elaborate fur workmanships, like inlays and gheronatura (let-out), hand painted techniques on fur, juxtapositions, hand cuts and carved, is sublimated by the most incredible handmade beads embroideries, like organza  flowers, feather bugs and butterflies,  created in the Haute Couture ateliers in Paris as Lesage and Lemarié.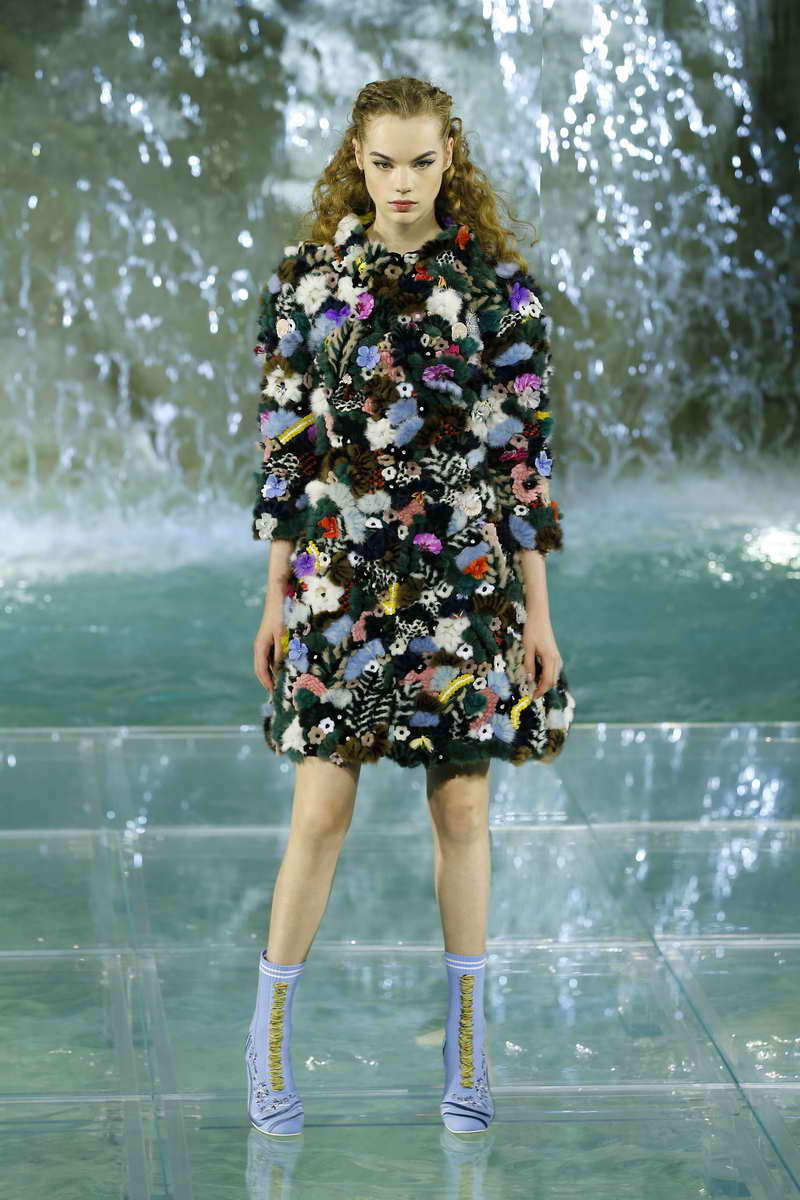 The shapes are predominately voluminous and long, with a touch of short coats and linear long shapes for gowns.
A half-moon soft shaped  lizard pochette designed by Silvia Venturini Fendi with embroideries that recall the main themes of the collection as princesses, forest trees and bugs, wild strawberries and 18th century gold embroideries, together with knitwear-like ankle boots that accessorize these looks with a sophisticated and romantic feeling.
Incredible luxurious and avant-garde experimentation, symbolic once more of the Maison's highest creativity and craftsmanship.
…and they lived happily ever after !