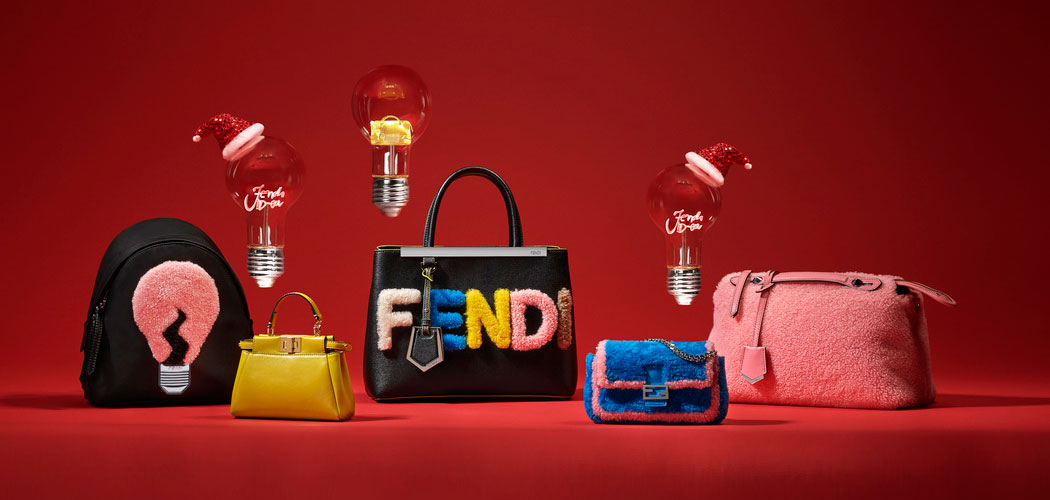 FENDI presents an iconographic, humorous and vibrant collection, a "brilliant" idea to welcome the next holiday season all over the world : the FENDI ID-ea capsule collection.
A new, powerful symbol invades all product categories, the FENDI light bulb, synonymous of FENDI's creativity without boundaries. Representative of FENDI's identity and thinking out of the box, the FENDI light bulb warms up a joyful holiday season.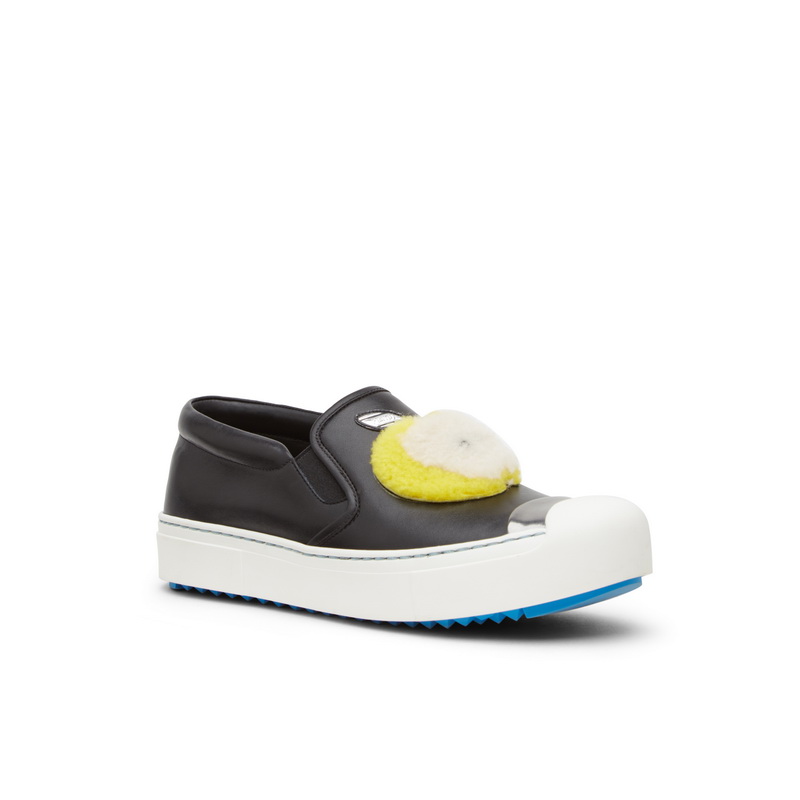 This energetic and festive collection is characterized by colorful, soft and gentle shearling products which contrast with  darker, edgier studded versions.
Petite2Jours, By The Way, micro Baguette and Backpacks feature the FENDI shearling,   popping out with the FENDI logo or the new light bulb,  whilst 2Jours, Petite2Jours and wallets feature dark colors and rock studs.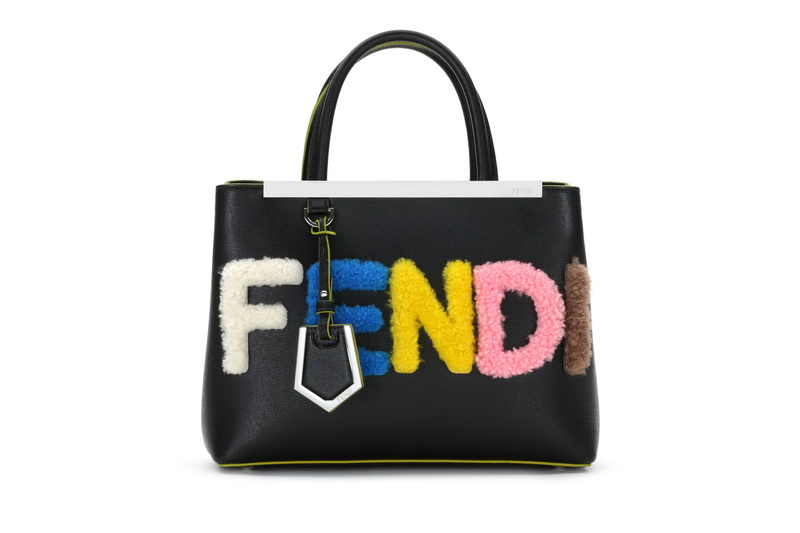 A ray of yellow light shines on the micro Peekaboo, mini By The Way and micro Backpack, adding a fresh and contemporary touch.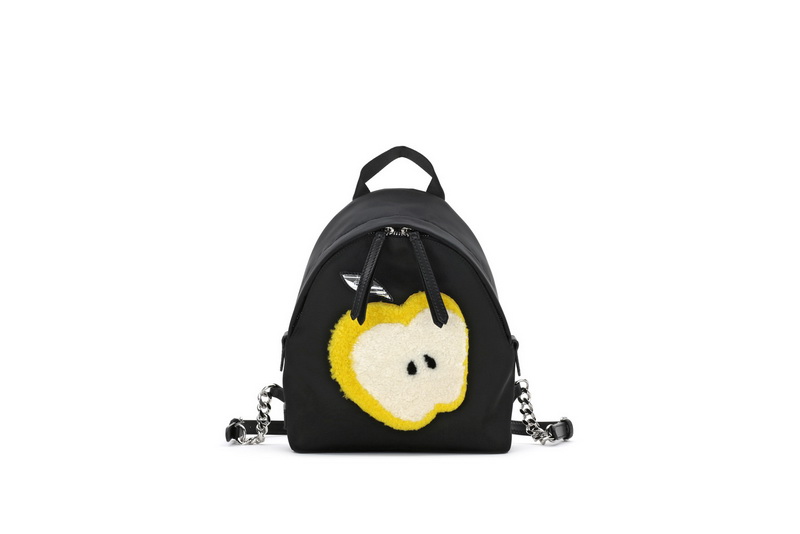 The FENDI ID-ea concept will also be featured in the boutique windows with luxurious and joyful scenes…A touch of fun with the FENDI light bulbs will highlight the new capsule collection in a colorful play of lights, shiny materials and red glossy decors.
The FENDI ID-ea capsule collection will be available worldwide in the FENDI stores starting from November 2015.