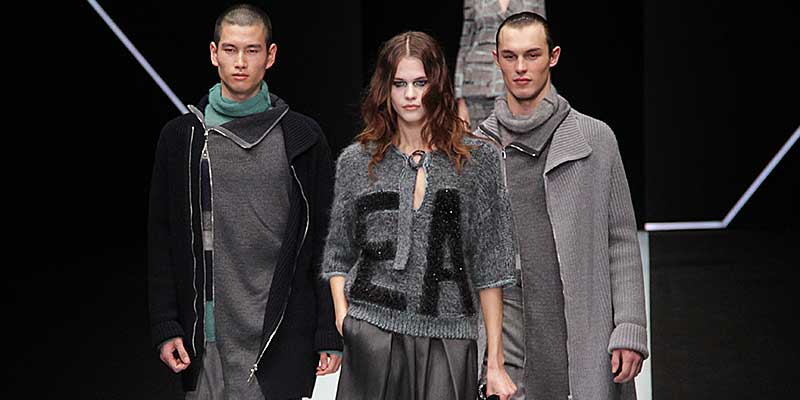 Today, at the Milan Fashion Week, Giorgio Armani has presented the new Emporio Armani collection (for FW 2018 2019). The color palette consisted of black and shades of gray, with splashes of bright colors, especially emerald green, cobalt blue and, for the evening, ice blue hues that were brightened by (what seemed to be) crystals.
The models on the catwalk wore loose pants, but also shorts and miniskirt (with nude legs), often in combination with tailored blazers and jackets. The collection has a young and dynamic mood, also because of the high (cowboy) boots, an unusually strong and sexy accessory for the Italian Maestro.
A beautiful collection. And by the way… the boots are definitely a must-have!
Charlotte Mesman for TRENDYSTYLE.HK