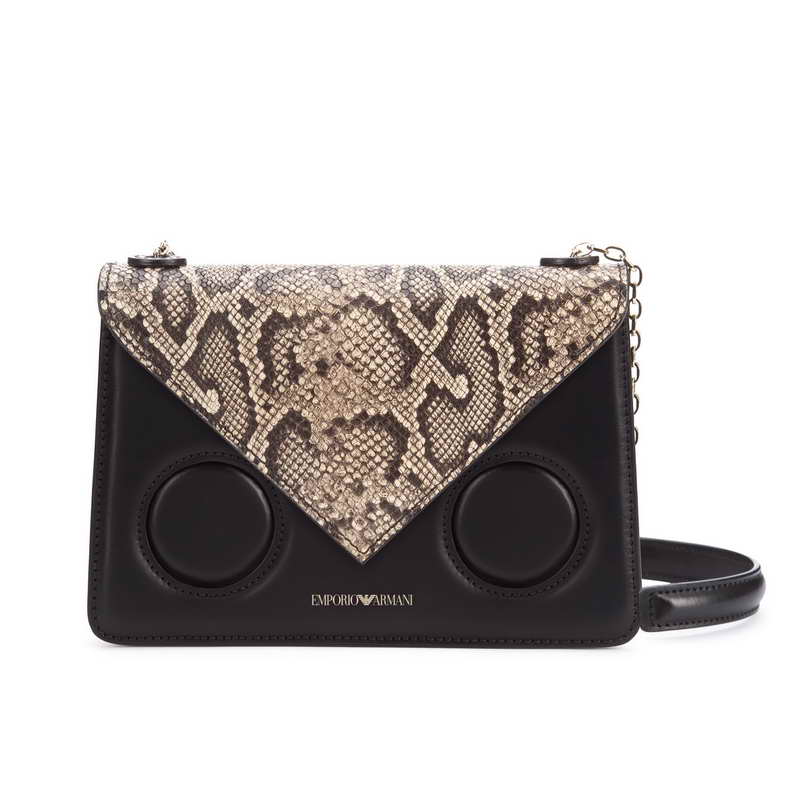 Emporio Armani introduces the fall winter new bag Emporio Armani Bag– is not merely a handbag, but the handbag that reflects the principles of Emporio, i.e. modularity, personality, adaptability.
The shoulder strap has a clean, geometric design, enhanced by the triangle flap that, on the front, is complemented by the iconic inlay motif with two covered round studs. The small, compact shape is emphasised by the raw cut leather structure with hand dyed edges.
From this season, Emporio Armani Bag invites you to explore countless personal solutions. The flap, detachable and interchangeable, offers the chance of creating a number of matched looks or subtle contrasts with the body of the bag.
Emporio Armani Bag is available in a number of versions, with a smooth leather flap, python print, glossy crocodile print, or with all-over gold or hot pink studs.