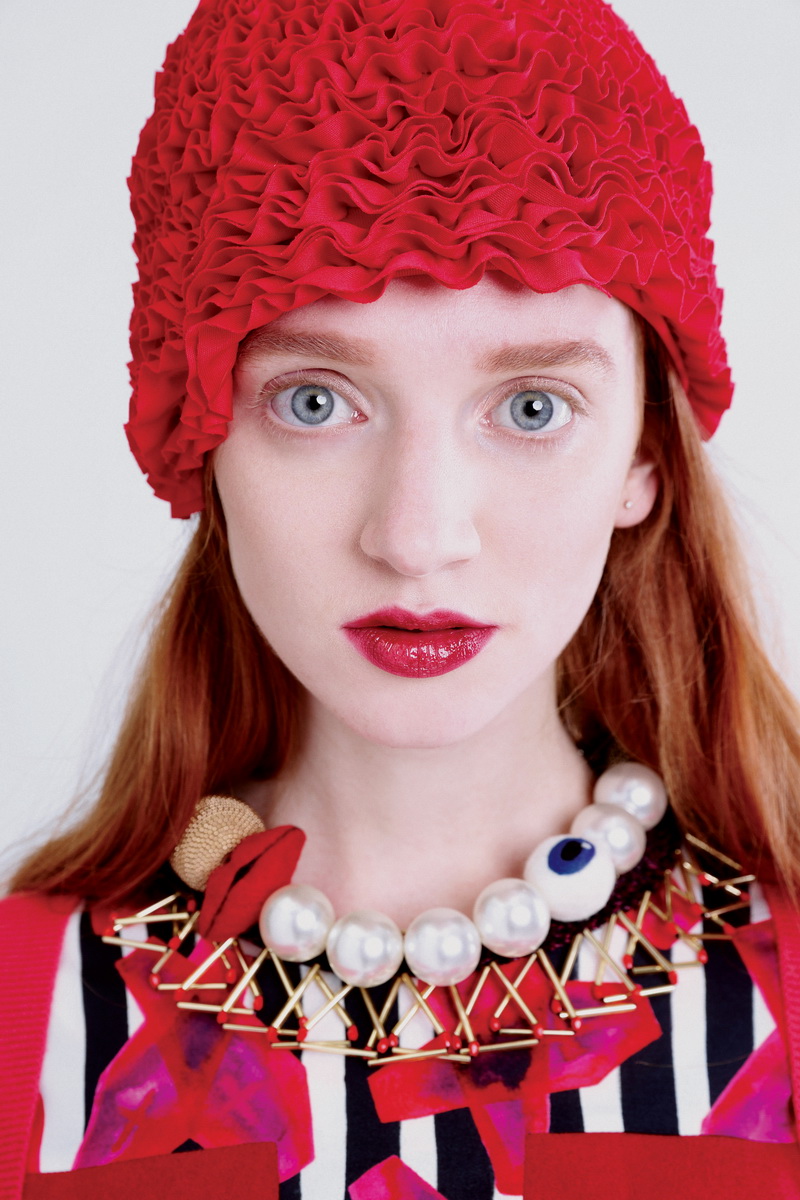 "The Daydream Nation Autumn Winter 2015 collection was inspired by the Japanese animation Laputa, that is why we called it Castle In The Sky, it represents a better place that is different from the world we are now living in, but it can also represent a place where we go after death, hence the skull imageries".
DREAMS FOR SALE
Key imageries include the cloud camouflage knit pieces, the skull embroidery, the cloud hangers embroidery, again our DFS line is colourful and fun, and more affordable for the younger customer.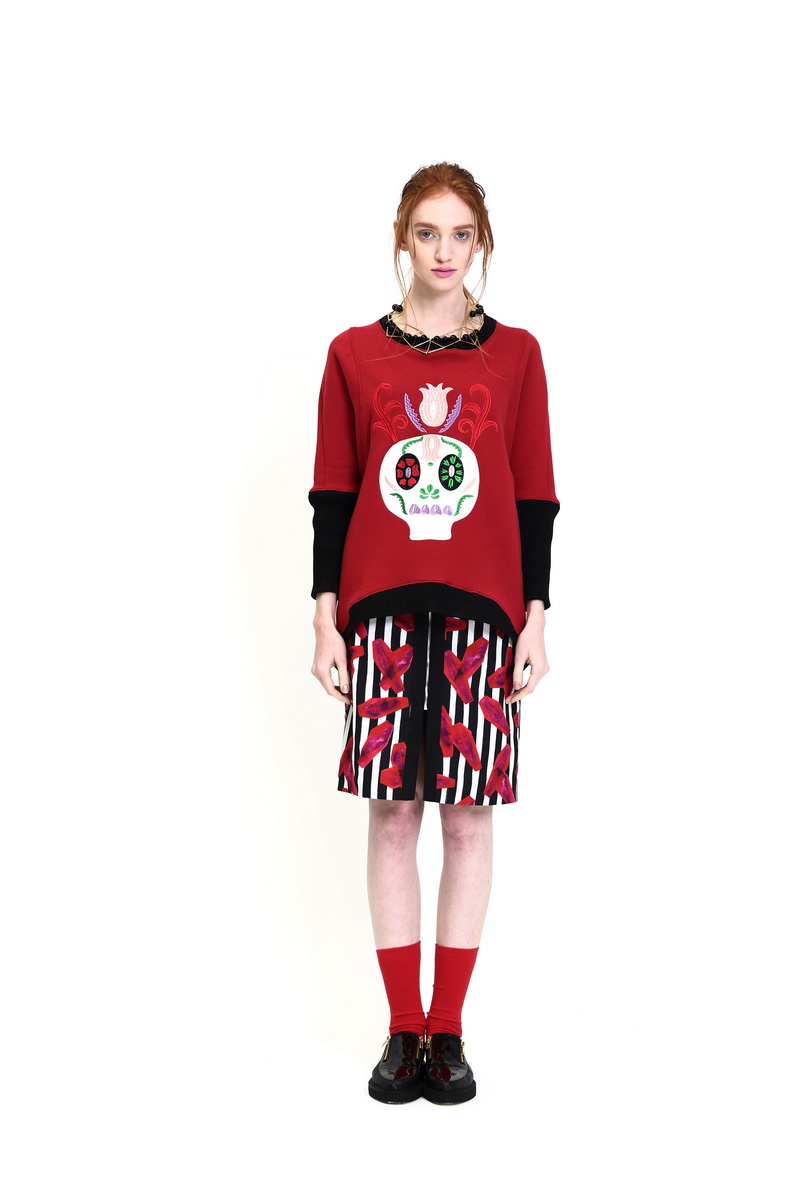 MAINLINE
We created a polar bear character to represent dreamers in the society, and the key prints include the flower girl falling from the sky, and the floating baby print.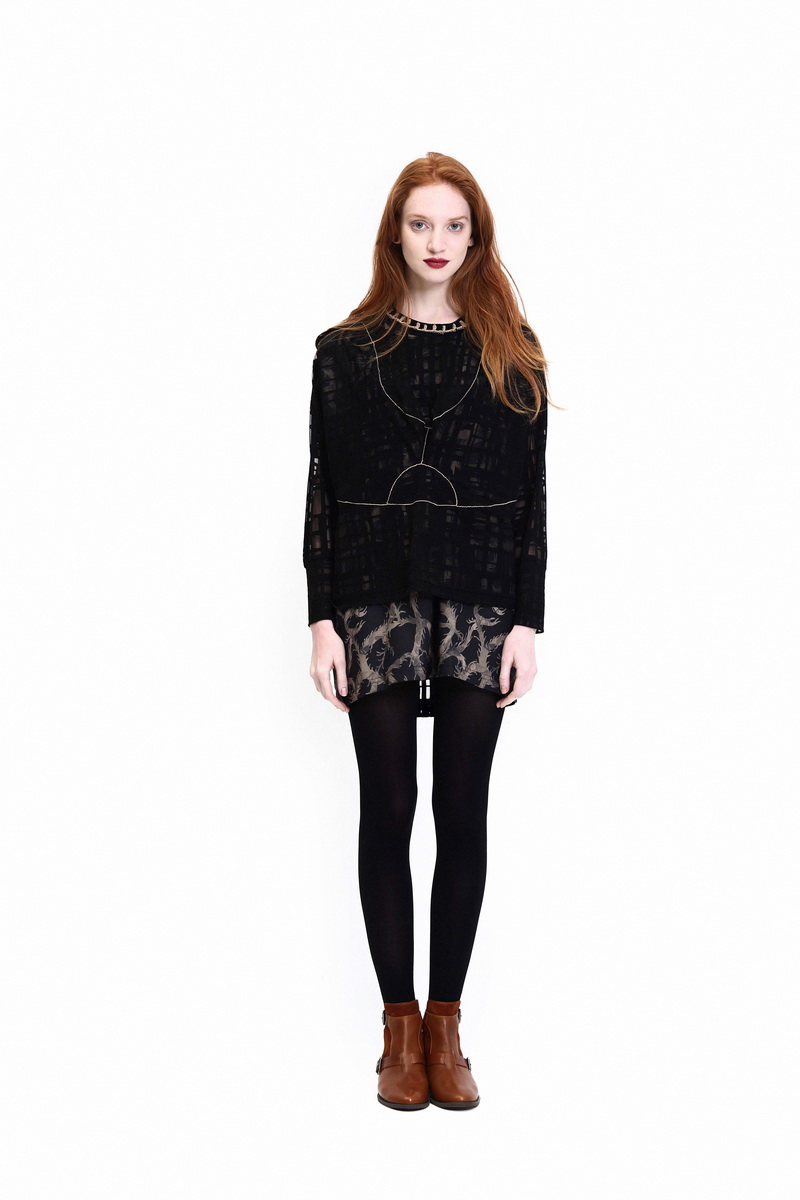 ACCESSORIES
The inspirations for our accessories collection include the mineral stones which came from Laputa, it was a castle in the sky because there was this mineral stone with special power that kept it floating. and the forms of the different pieces were made to create a castle floating in sky imagery.