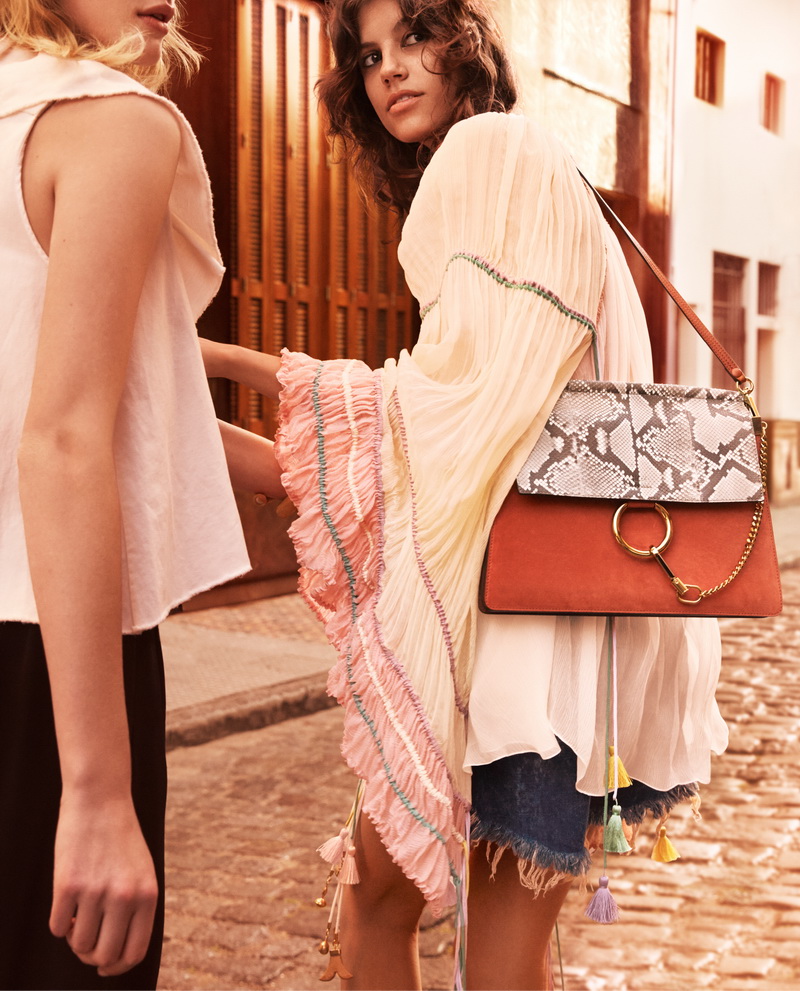 The Chloé campaign for Spring-Summer 2016 sets the scene for hot summer days, as the season's Chloé girls explore a bustling city in the warmth of the morning sun.
Across the cobblestones and mosaic-tiled footpaths, each girl shines with a unique personality and an individual sense of style – natural grace and effortless beauty in moments of friendship.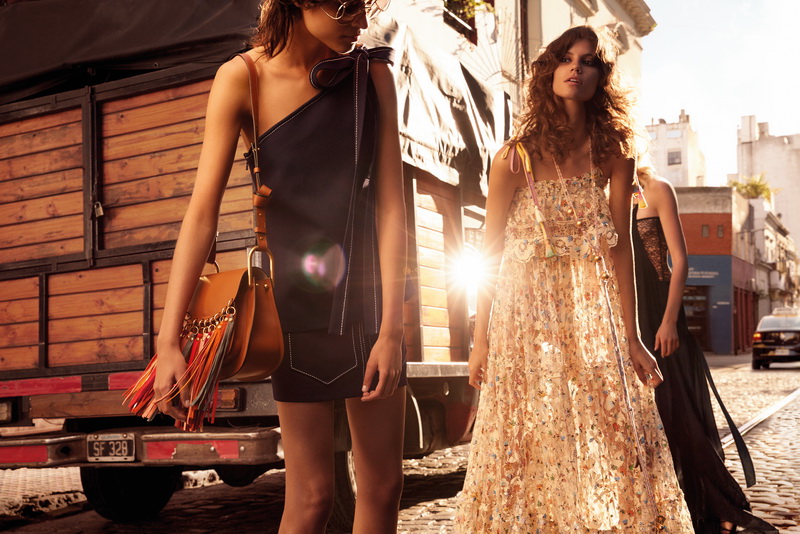 Capturing the bohemian spirit and nostalgia of the Argentinian capital, Buenos Aires, the campaign embraces the joyous and musical atmosphere of a multicultural city considered as the "Paris of South America". The time of day shifts subtly throughout the series, as Theo Wenner captures the dynamic movement of the season's technicolour ombré silk dresses, printed lace, and athletic, romantic separates.
"This campaign is very exciting for me because I really wanted to create a new energy for Chloé this season. Theo is a photographer I have worked with several times before, and I really appreciate his youthful eye and spontaneity behind the lens.  Likewise, I wanted to bring new faces to Chloé as they represent a more adventurous, free-spirited, impulsive side of the Chloé girl," says Clare Waight Keller, Chloé Creative Director.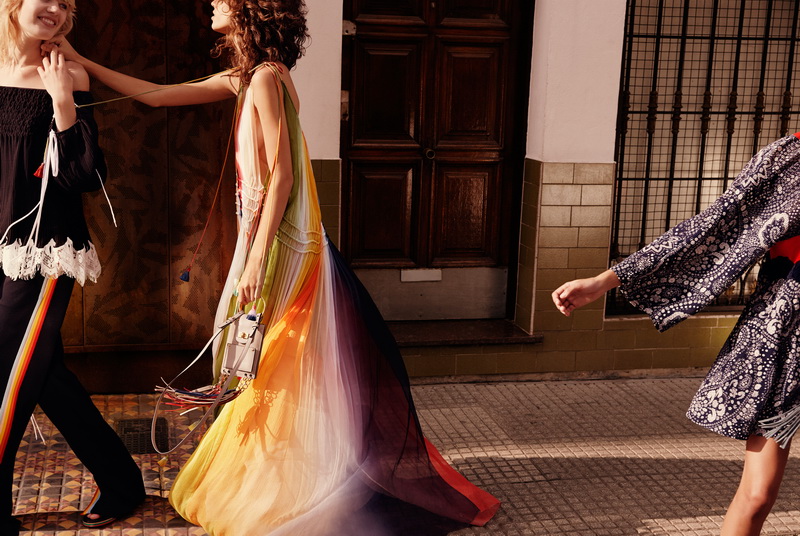 The Cinematography
A sense of universal optimism and joy is imbued throughout each image, in the very first campaign shot by American photographer Theo Wenner for the Maison.
The mood of his sun-drenched images is instinctual and spontaneous, as shadows and sun flares accent each moment revealing a story that reads both unstudied and quietly cinematic.
Close cropped images feel personal and echo the vibrant buzz of the city streets.
"There was a colour and quality to the light on location, like there is dust in the air, and it made everything more vivid. These colours and textures seemed to perfectly embody the spirit of Chloé and this collection.
Collaborating with Clare — who is brilliant and controlled and has a quiet command of every detail — in the midst of the chaos of a city, created an amazing dynamic of precision and spontaneity," says Theo Wenner.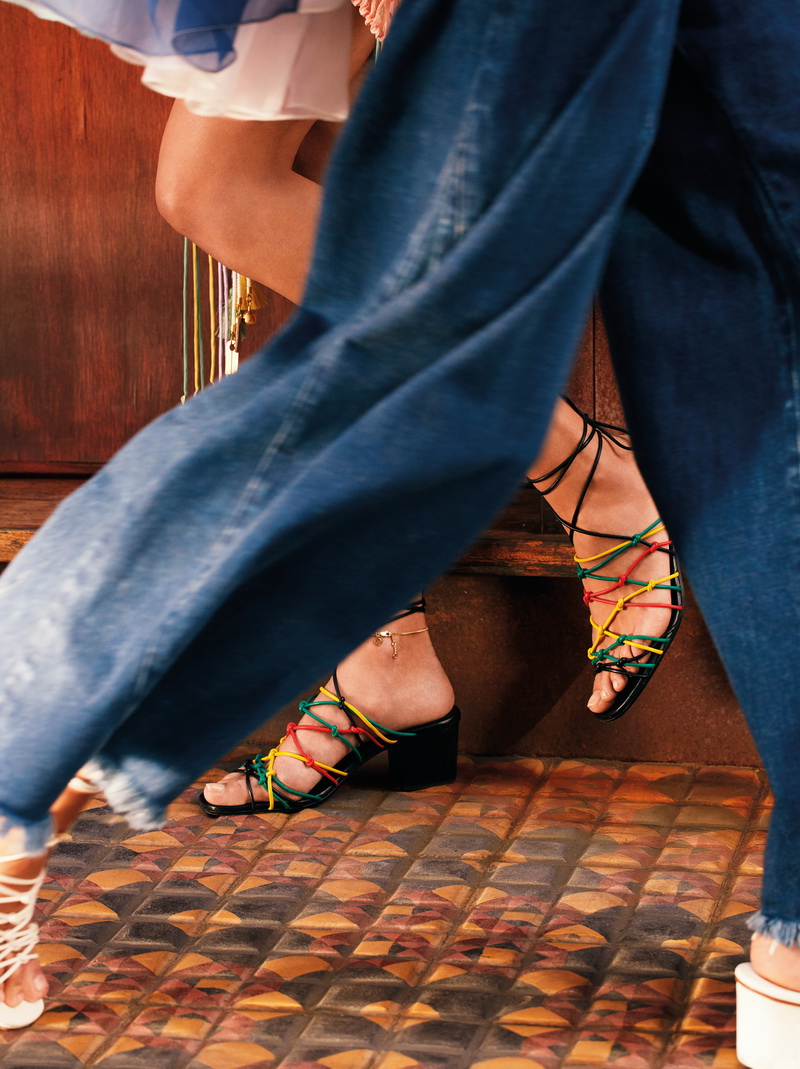 The Girls
Smiling and carefree, a cast of Chloé girls from the Spring-Summer 2016 runway embody the Chloé spirit of diverse, natural beauty.
The campaign launches models Céline Bouly and Ari Westphal as the brand new faces of Chloé.
Antonina Petkovic and Ilvie Wittek return alongside Céline and Ari, as part of the Chloé girl attitude and look of the season.