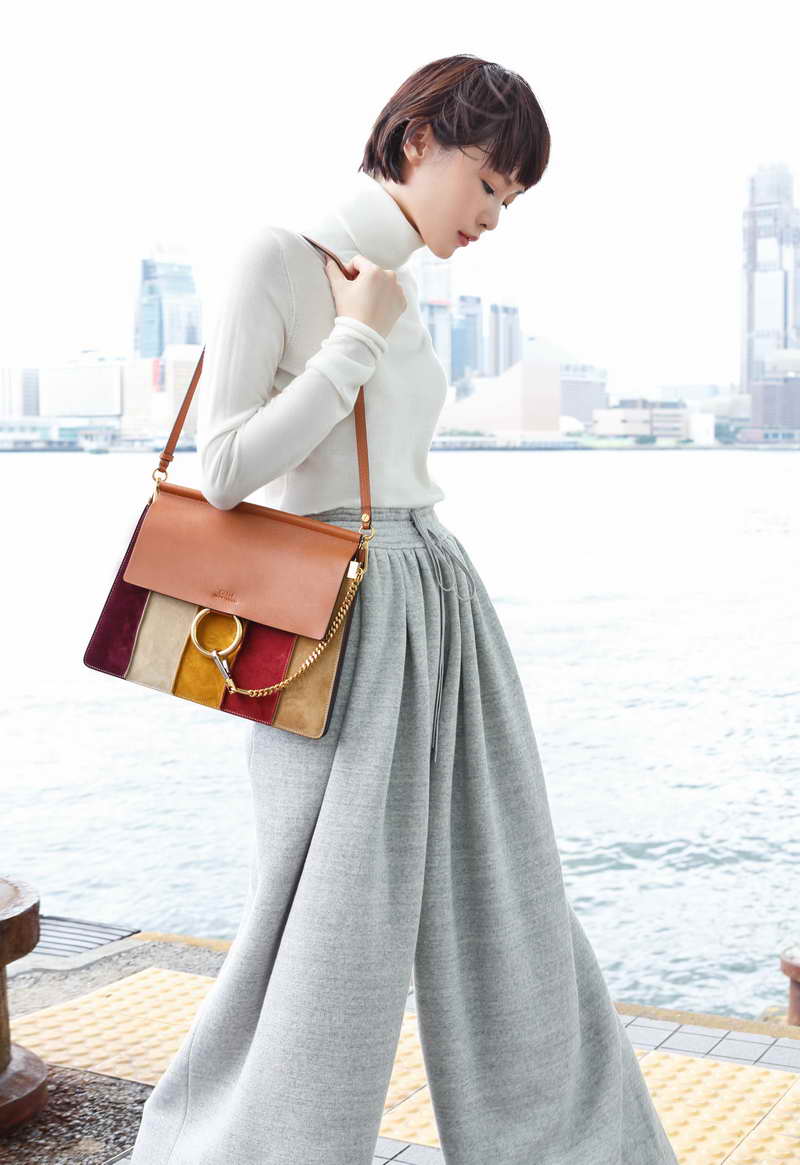 Playing with the contrasts of soft flou and the warmth of wrapped capes for an opulent and athletic sensuality, the fluid and feminine spirit of Chloé is captured by four upcoming Hong Kong fashionistas in a social media campaign. The four selected Chloé girls, the effortlessly chic 'It girl' Zoe Suen; visual artist and model Afa Lee; yoga instructor Natalie Söderström; and edgy fashion blogger Twee Wu, step out in the city wearing complete Chloé Fall 2016 looks and captured by one of the most sought-after Fashion photographers Olivia Tsang.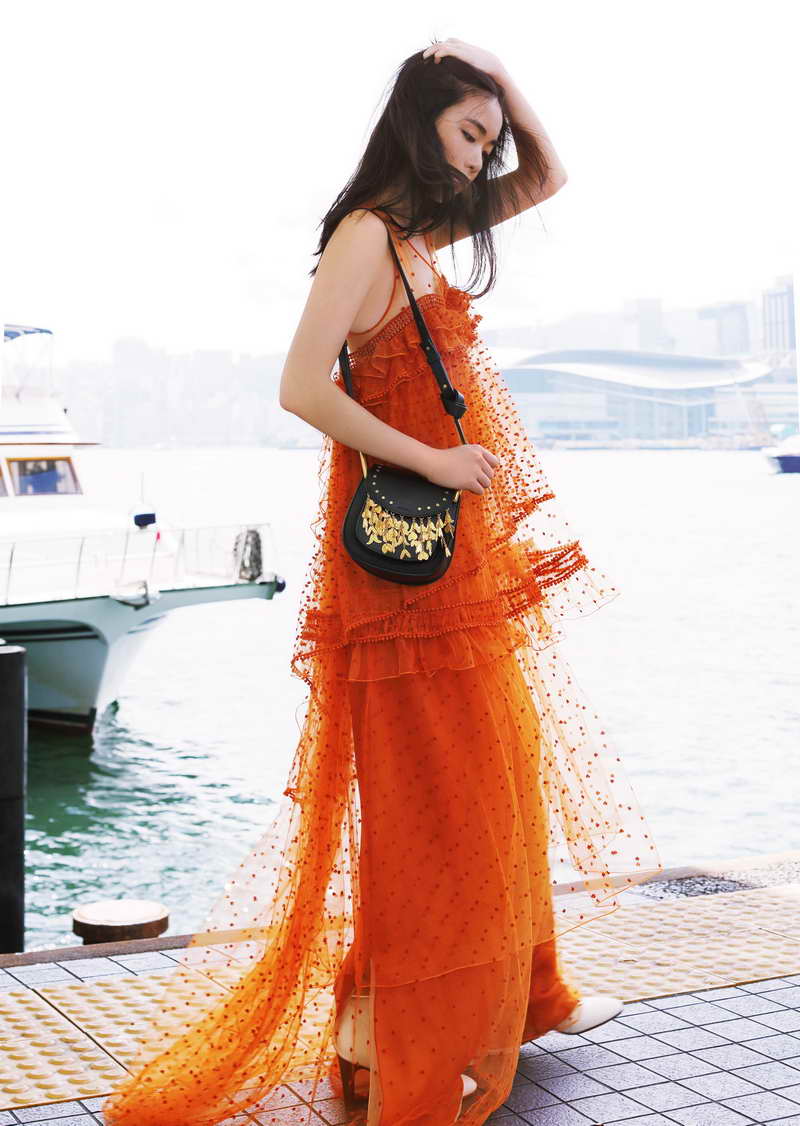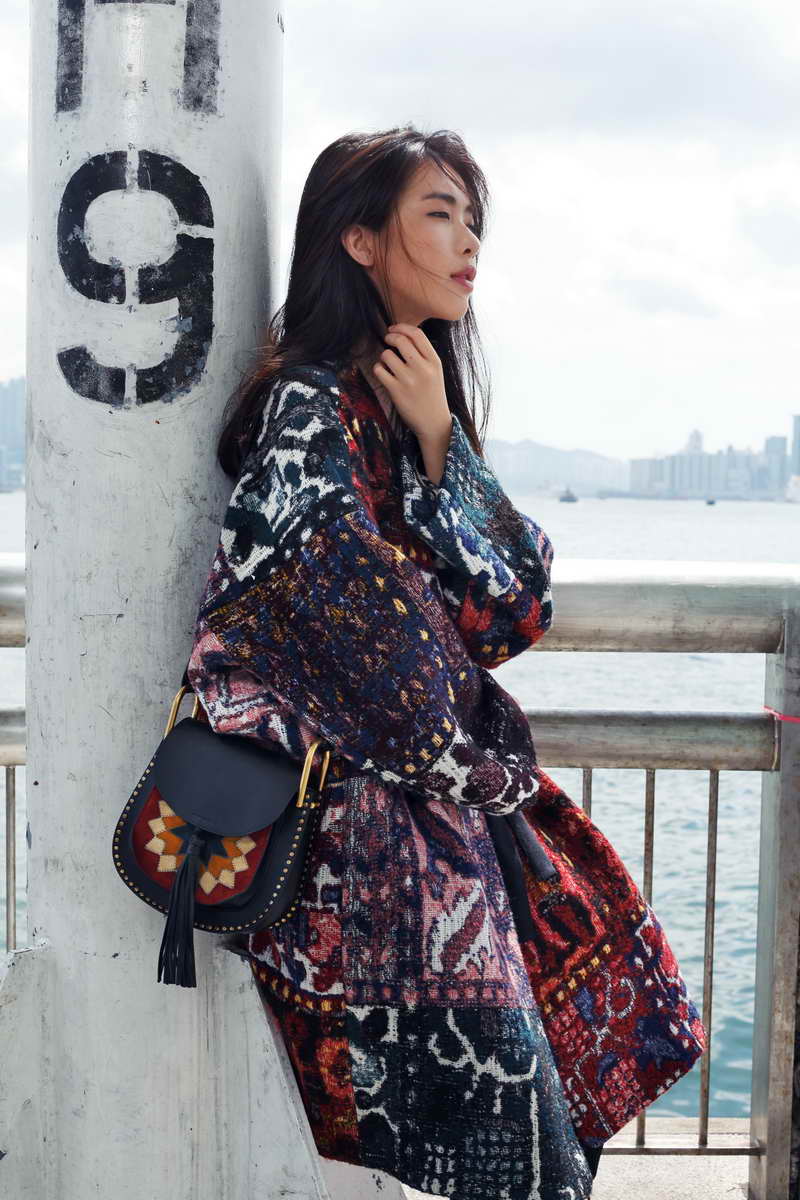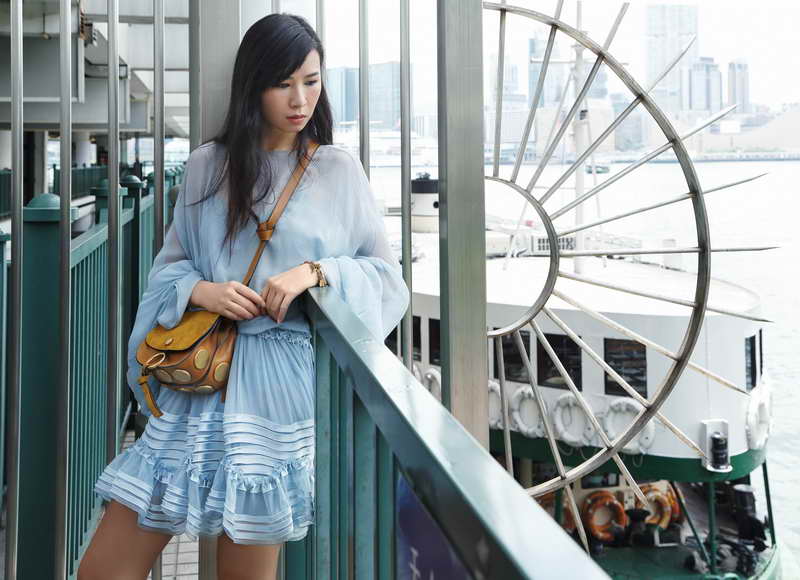 Photographed at Central Pier, one of the most iconic landmarks in Hong Kong, the Chloé girls take a stroll along the Victoria Harbour promenade overseeing the spectacular views of the city's skyline.
For the love of layers – tiered polka dotted tulle gave Zoe Suen's orange dress a playful spirit. Afa Lee expresses a languid and carefree attitude with flared silhouette of superfine cashmere sweater and wide leg pants. A paisley silk blouse in rustic palette of ochre, terracotta, burgundy, and chocolate tones and velvet pants give a calm sense of trans-seasonal duality to Natalie Söderström look. Elements of dancewear are elevated and reworked with tailoring, Twee Wu is dressed in a sky blue asymmetrical silk dress that exhibits Chloé's signature flou.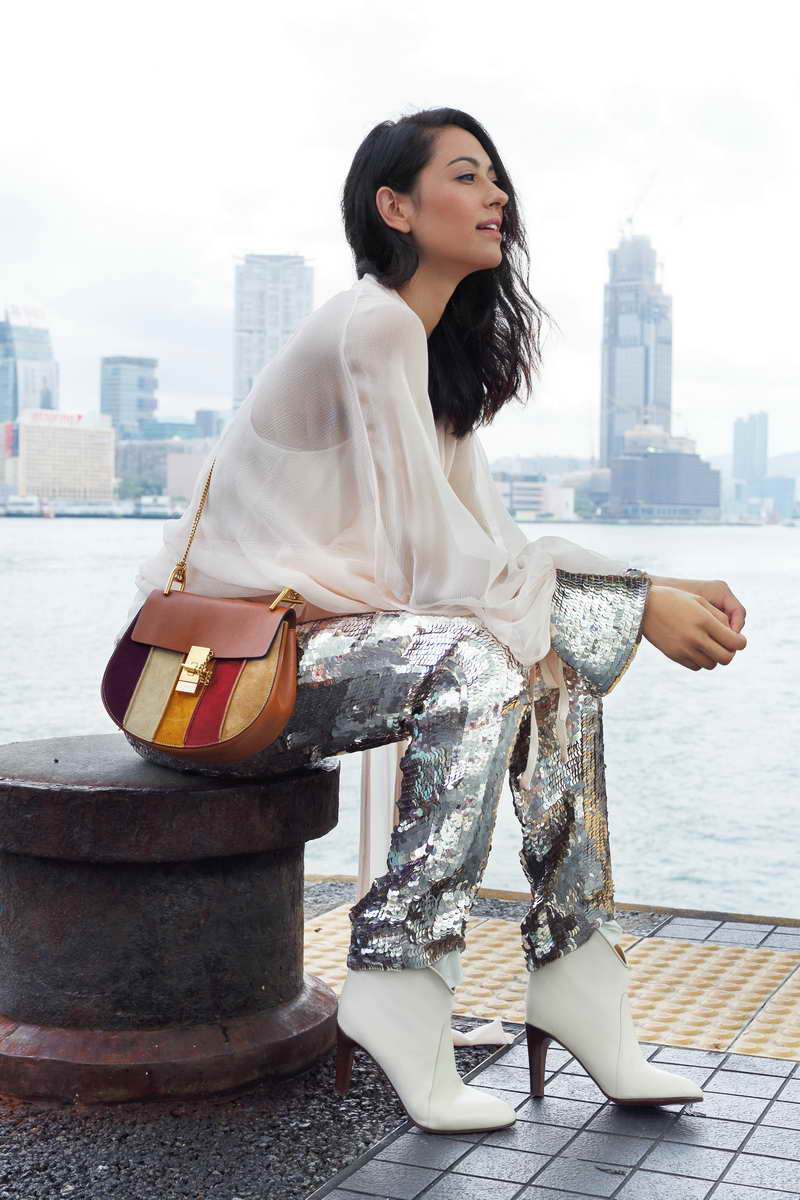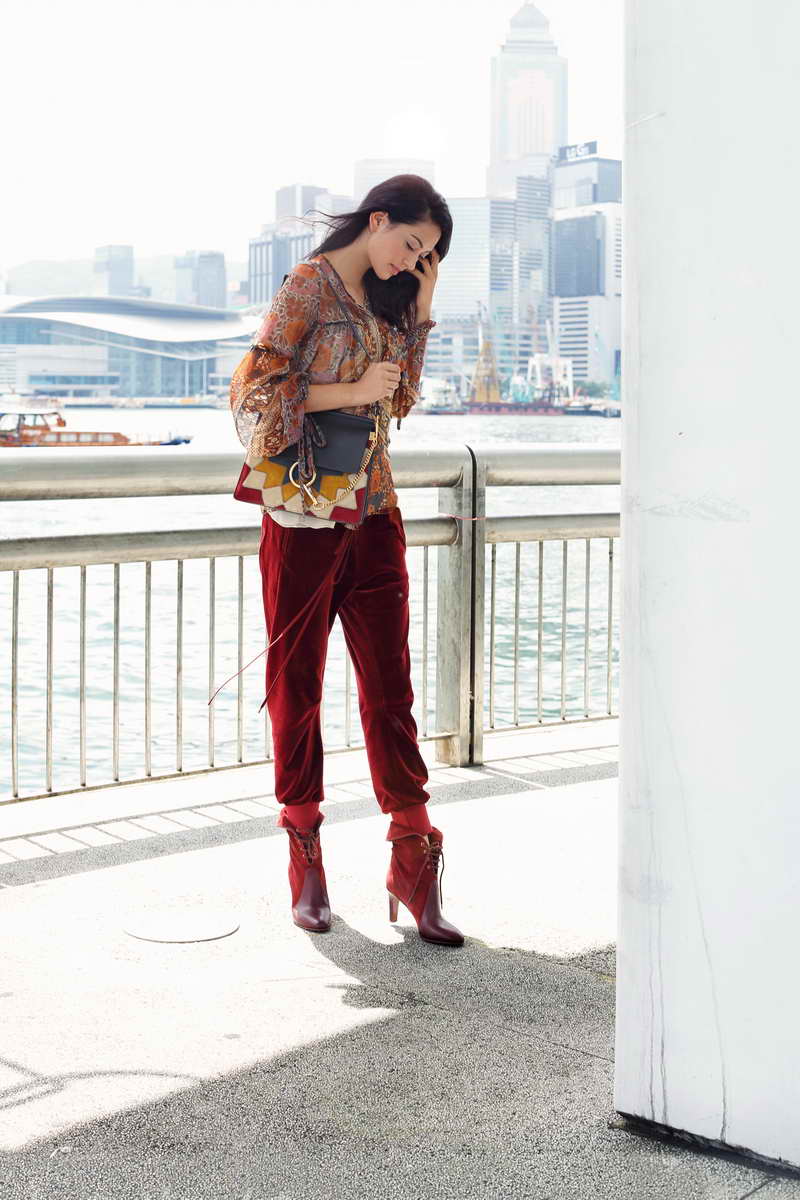 Chloé邀請四位香港新一代時尚達人擔任2016秋季系列的模特兒,以飄逸柔軟的觸感與溫暖的披肩交織出巧妙對比,塑造華麗氣息與活力,盡顯品牌流麗嫵媚的魅力。四位時尚先驅包括氣質女神孫素兒(Zoe)、視覺藝術家兼模特兒李思汝(Afa)、瑜伽導師Natalie Söderström、及前衛時裝博客Twee Wu。在著名時裝攝影師Olivia Tsang的鏡頭下,她們穿上Chloé 2016年秋季系列的最新造型,於繁華都市中展現獨特美態。
照片以香港著名地標中環碼頭為背景,四人漫步於維港海旁,映襯著享譽全球的城市景致。
層次豐富的波點薄紗,為Zoe的橙色薄紗連身裙增添玩味;而Afa的茄士咩毛衣與闊腳運動褲,則散發舒適自在的氣息。另一邊廂,Natalie以酒紅及深啡等簡樸色調的腰果花上衣配以絲絨褲,透現不受季節約束的和諧感覺。而Twee身穿的天藍色不對稱裙邊絲質連身裙,以講究剪裁將舞蹈服裝昇華,同時完美展示Chloé的飄逸風格。
#chloeGIRLS