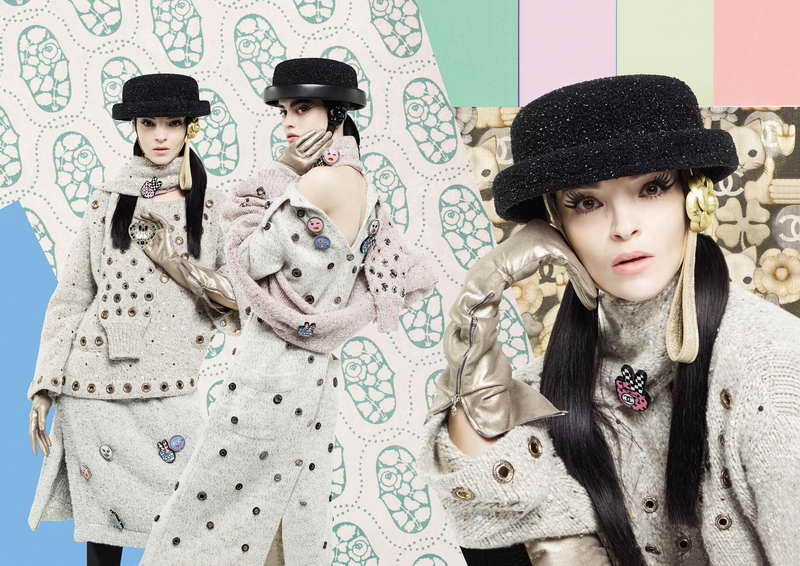 In the campaign for the CHANEL Fall-Winter 2016/17 Ready-to-Wear collection, silhouettes emerge and multiply like fictional characters against collages created by Karl Lagerfeld. For the background the designer mixes up camellias, emoticons and cascades of pearls with this season's materials and colours. His artistic and aesthetic world exalts a fashion that plays with the grammar of CHANEL.
Pink, red, fuchsia and denim as well as black saturate the photographs imbuing these images with a contemporary energy.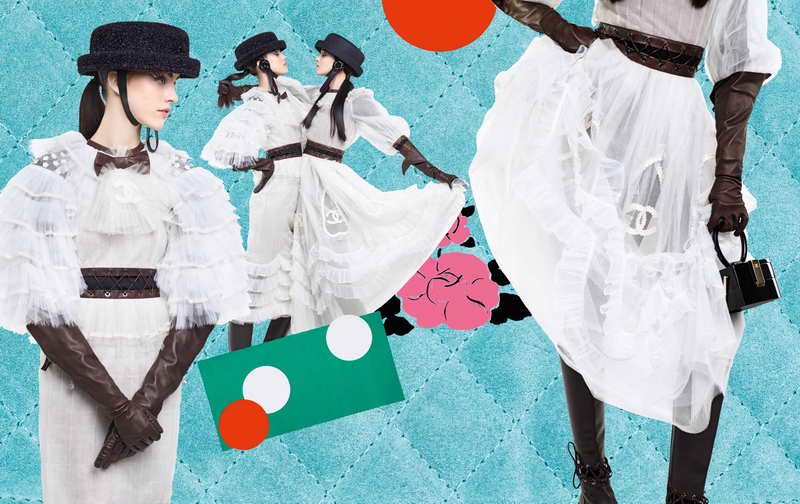 Tweed flirts with denim and dares to go iridescent on the suits with slitted skirts or a trench coat worn next to the skin. It's embellished with fringes on a long pink dress or laces on a tight-waisted jacket. It also features on accessories: riding boots, hats and the emblematic BOY CHANEL bag. As for the knitwear, it gives the silhouette a modern elegance and comes adorned with rivets, badges and emoticons. Quilting, a nod to the iconic handbag, appears on a long black satin coat and in the details of a scarf or pocket.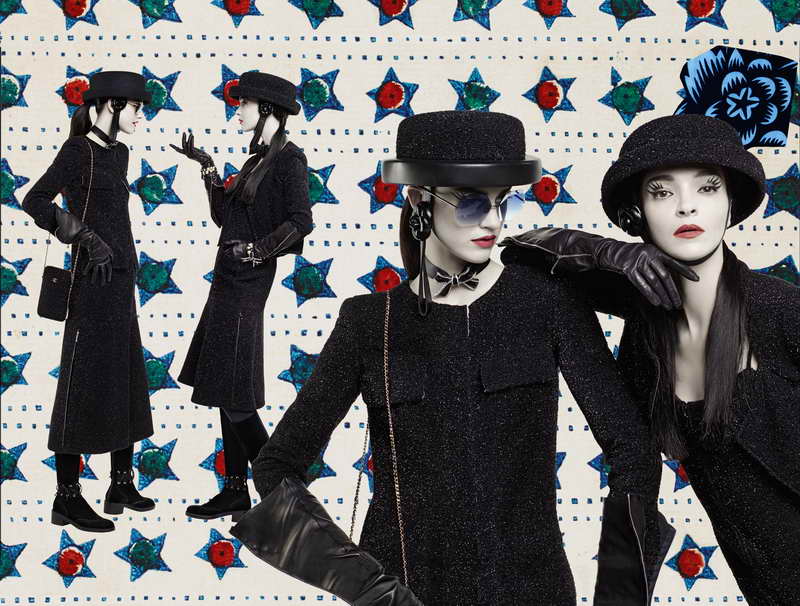 Strings of fantasy pearls are worn like plastrons covering bare chests; they adorn a silk and cashmere sweater and distil their classic charm over shiny black leather skirts.
Finally a gossamer silk tulle waltzes over an evening gown, laced at the waist, and worn with a pair of long leather gloves and a minaudière in the shape of a sewing box for a perfectly urban edginess.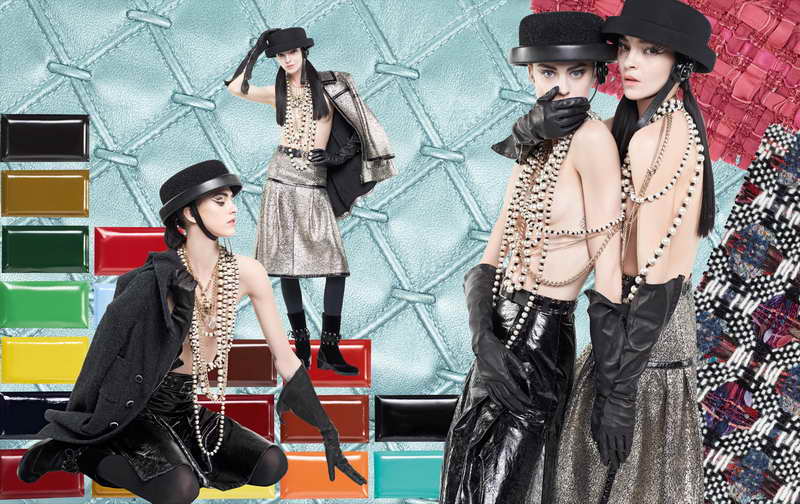 Impulsive and poetic, the campaign, as a reflection of the CHANEL Fall-Winter 2016/17 Ready-to-Wear collection, will be unveiled from July 2016.