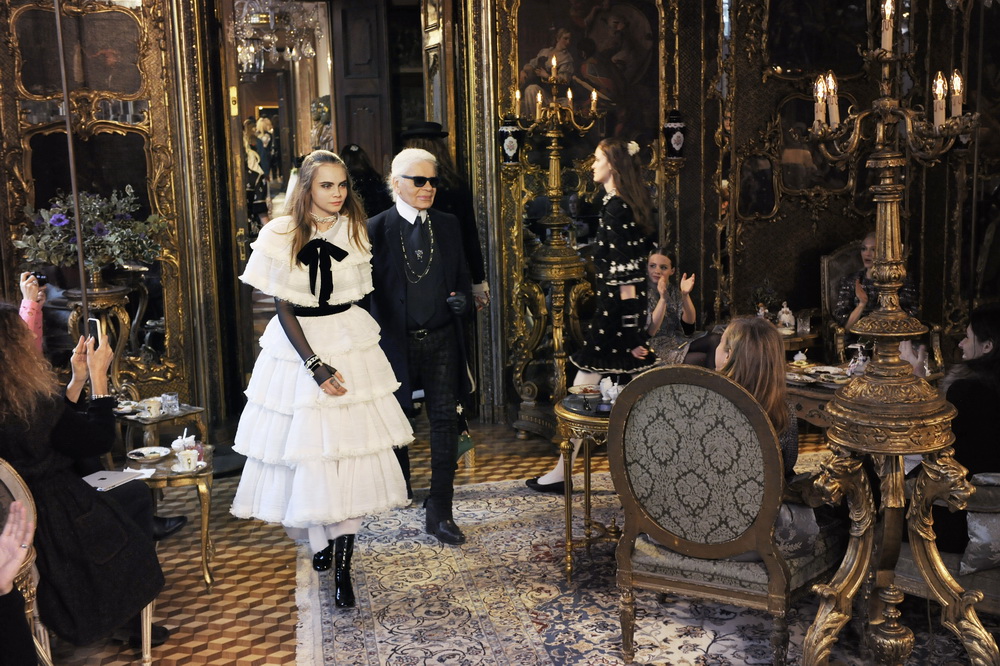 On December 2nd 2014, Karl Lagerfeld presented the CHANEL Métiers d'art show in a glorious rococo setting. The Paris-­?Salzburg 2014/15 collection was shown at Schloss Leopoldskron, the 18th Century Austrian castle, acclaimed for its romantic architecture and view of lake Leopoldskroner Weiher. The night before, guests were treated to a screening of 'Reincarnation,' Karl Lagerfeld's latest short film starring Pharrell Williams, Cara Delevingne and Geraldine Chaplin.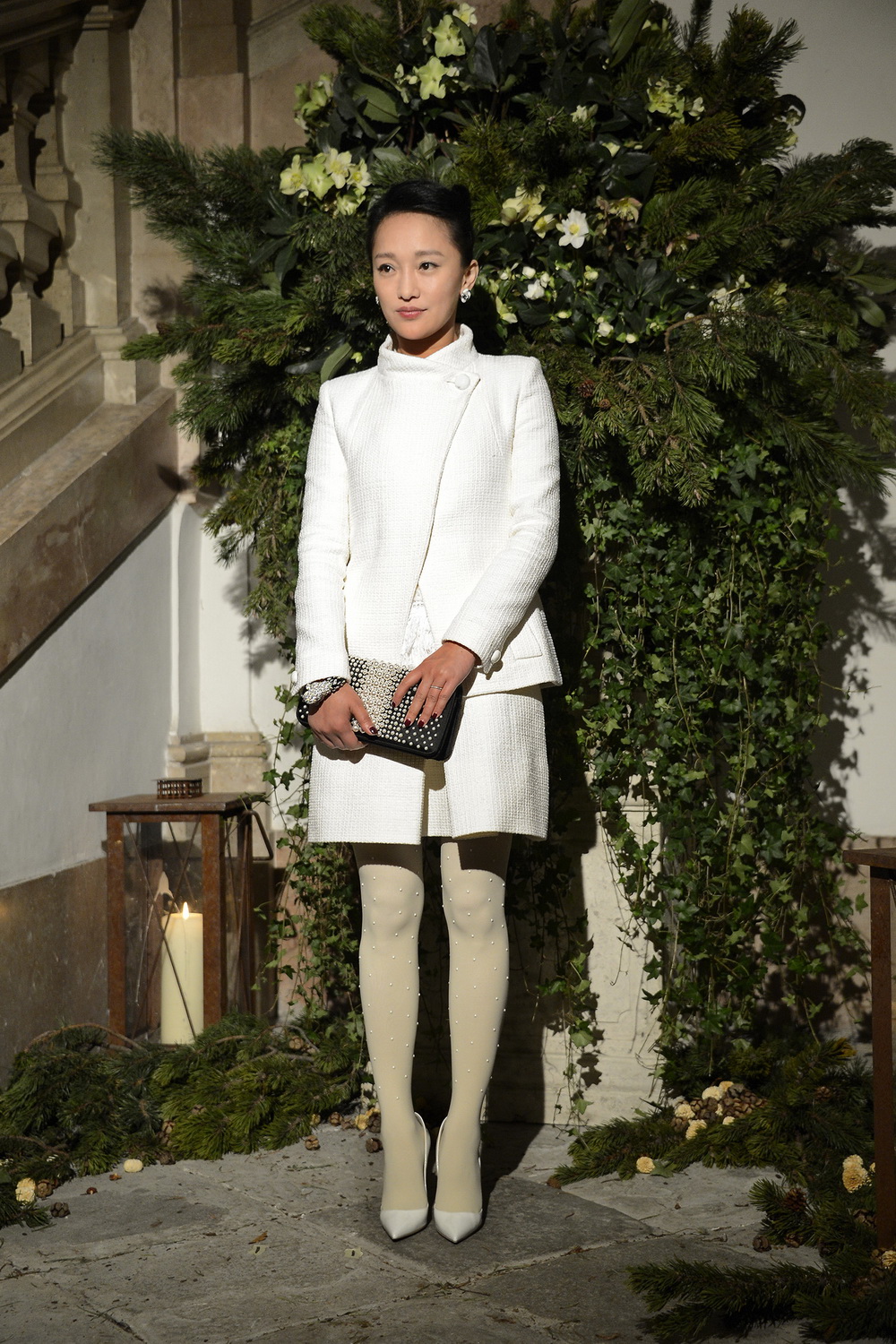 The collection's rich palette presents CHANEL iconic colors -­? white, red, navy, black -­? mixed with alpine hues like dove grey and forest green. Giving a contemporary twist to Tyrolean style and Austrian tradition, Karl Lagerfeld plays with the idea of dirndls, lederhosen and other elements. The iconic CHANEL jacket boasts four pockets. Day dresses, short, flared jackets, capes and mid-­?length coats reveal a pleat at the back. Structured evening dresses have bibs, frills, pleats and wide sleeves. Implying the collection's contrast, fabrics vary from loden, tweed, felt, leather and cashmere to satin, chiffon, taffeta and lace. Intricate embellishment ranges from leather trim, extensive feather work and embroidery with a modern alpine theme.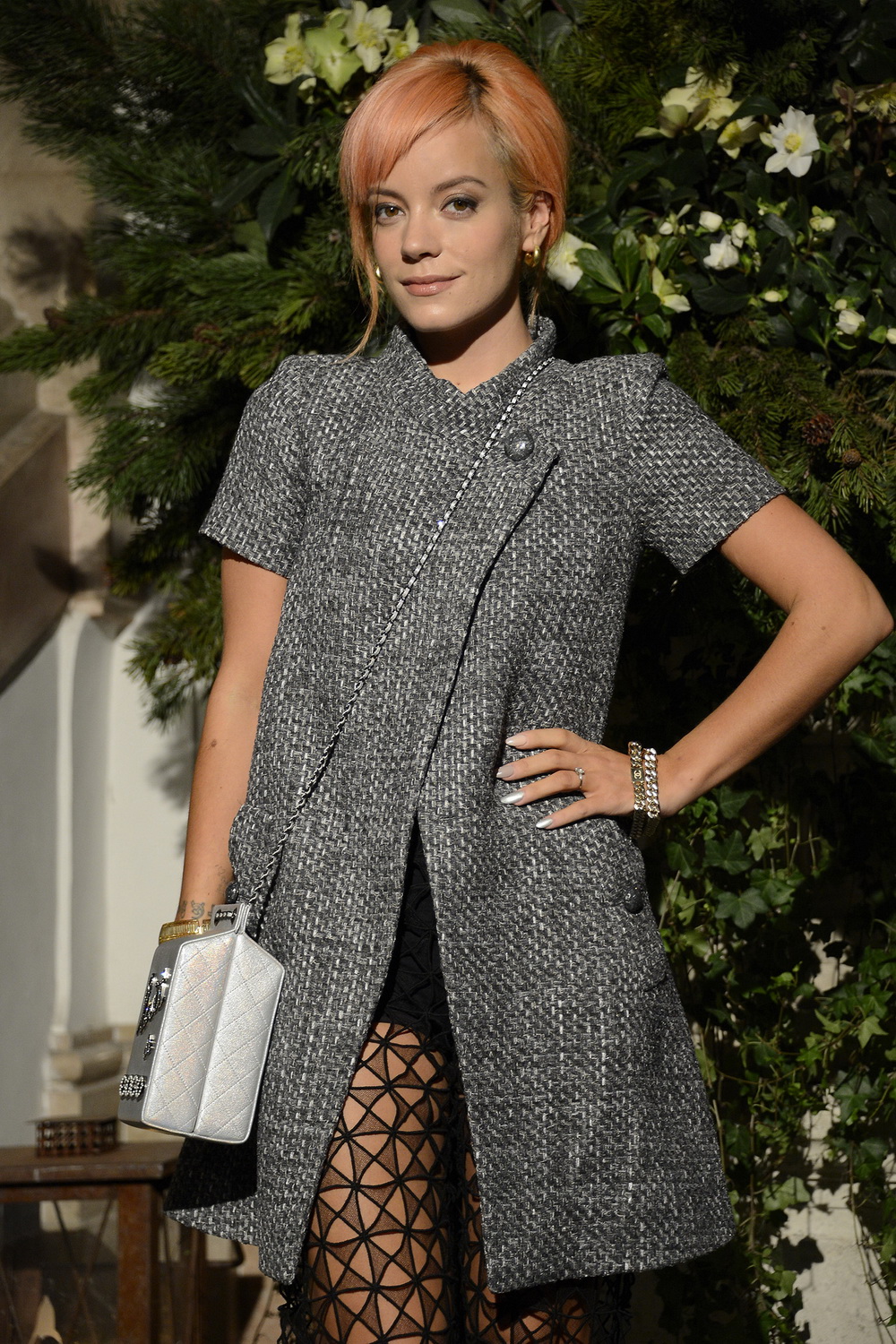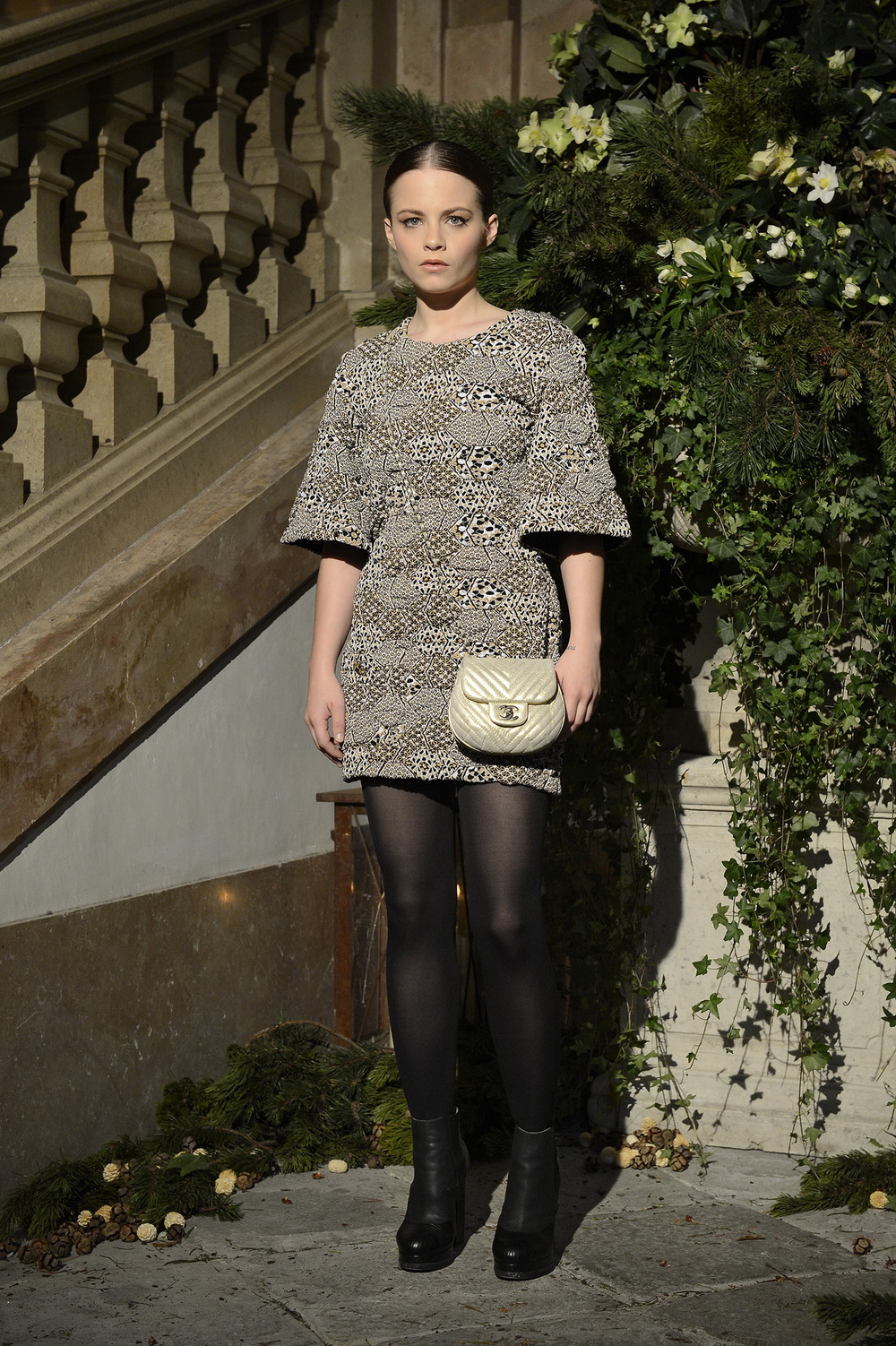 Afterwards, guests such as model Cara Delevingne, who will be the face of the Paris-­? Salzburg 2014/15 collection, CHANEL Ambassadors Astrid Bergès-­?Frisbey, Alice Dellal and Zhou Xun, American actress Rooney Mara, English actress Geraldine Chaplin, English singer Lily Allen, French actresses Clotilde Hesme and Amira Casar, Caroline de Maigret, French writer Anne Berest and German actresses Iris Berben and Nina Hoss, enjoyed discovering the different salons of Schloss Leopoldskron, with its many different rooms of traditional rococo décor.