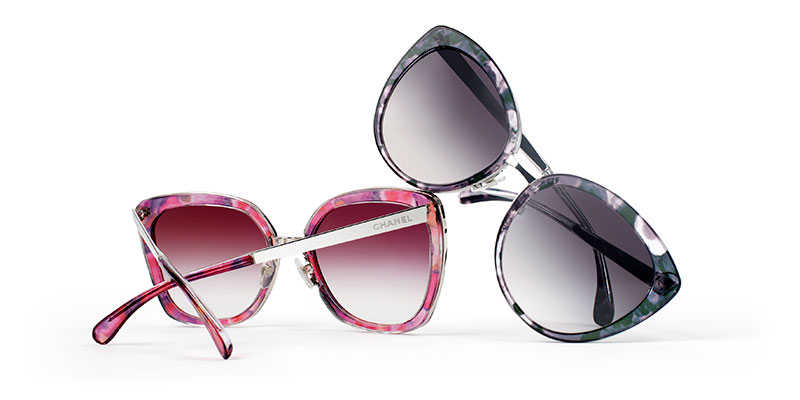 CHANEL presents a capsule collection of eyewear celebrating the arrival of sunny days: two sunglasses frames available in four colourways that anticipate the summer months to come.
Oval and butterfly sunglasses are adorned with a floral motif in a tribute to the sixties. Cultivating this vintage allure, they perfectly suit jeans and diaphanous outfits from a summery wardrobe. Printed on translucent acetate, the colours are soft and bright: palettes of pinks or fresh blues, blends of amber and brown or grey and green. The metal that encircles the frames and embellishes the temples, delicately catches the daylight, adding a subtle shine to the gaze. Gradated lenses match the colours of the frames. Two versions come with polarised lenses, selected for their highly protective and anti-reflective capacities, as well as the comfort they provide.
In these watercolour shades, this capsule collection is like an announcement of a resplendent summer fantasy bursting with youthful brilliance. It will be available in boutiques from the month of May.