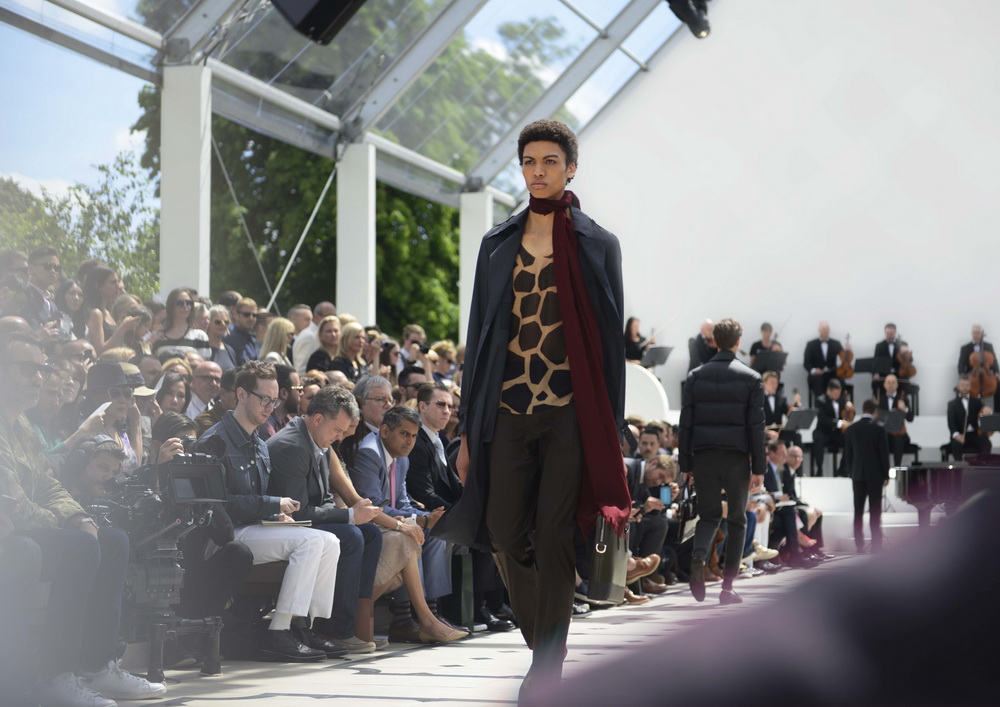 The latest collection introduced authentic sartorial menswear mixed with unconventional elements and celebrated Burberry's made-in-the-UK icons including heritage trench coats, made in Castleford, and cashmere scarves, made in Scotland. Models included: Oli Green, Sebastian Brice, Ranald McDonald, Oscar Roberston and Jackson Hale.

Burberry Menswear Spring/Summer 2016 collection[/caption]

Burberry also introduced The Chelsea today – a new tailored slim fit design and a new fourth fit for Burberry menswear. The Chelsea silhouette was presented on a new Made In England trench coat and across a range of tailoring including suits, shirts and ties.