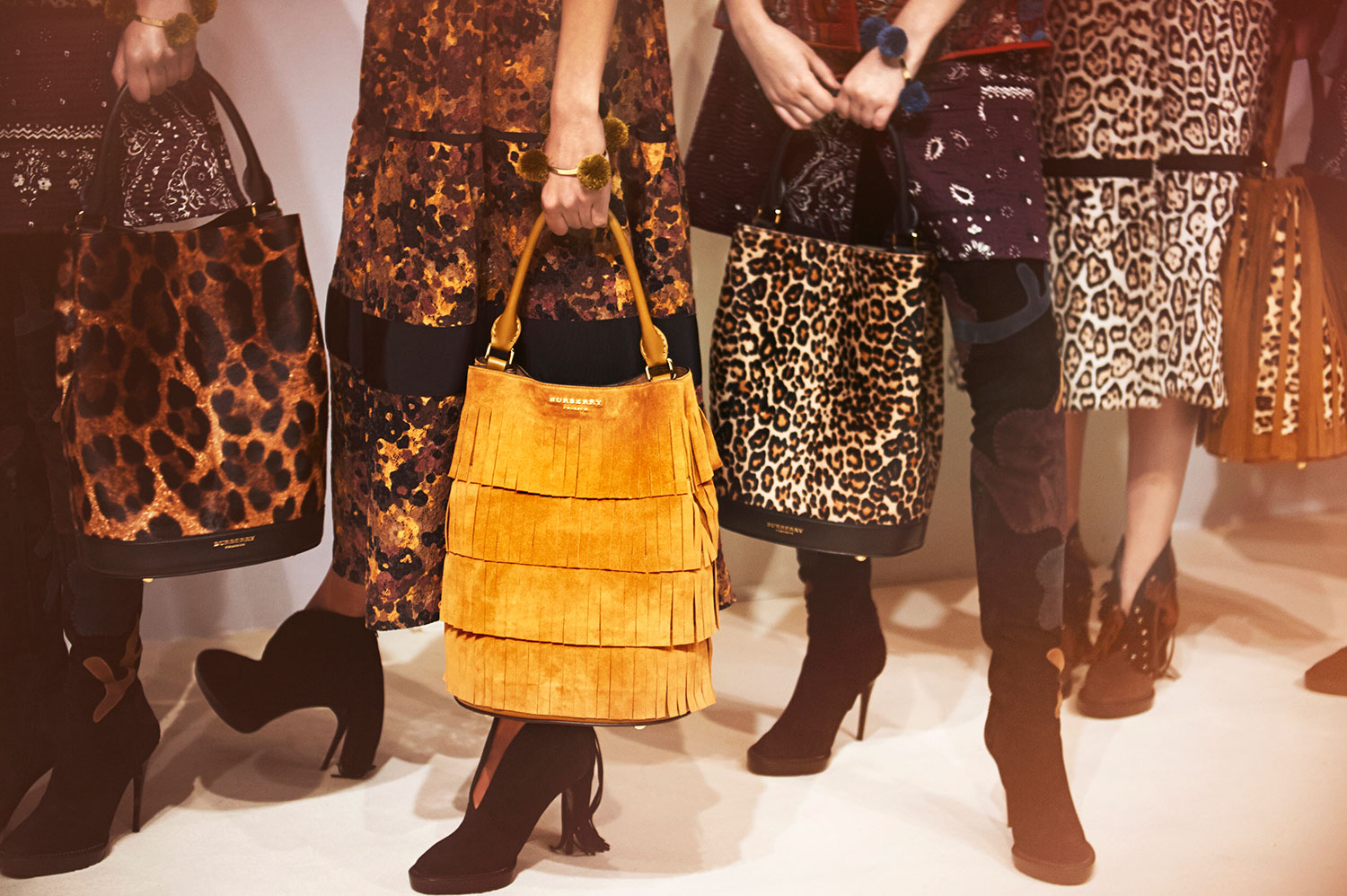 Burberry will be releasing a limited selection of its newest design – The Bucket Bag – in selected stores, weeks ahead of the full collection arriving in store.
12 Bucket Bags will be pre-launched in 12 Burberry flagship stores in London, Paris, Milan, Barcelona, Los Angeles, New York, Chicago, Vancouver, Hong Kong (Pacific Place), Shanghai, Beijing and Osaka, on 12 June.
The Bucket Bag is the latest addition to the Burberry Accessories collection. Introduced during the brand's Autumn/Winter 2015 womenswear show, The Bucket Bag is inspired by the bohemian spirit of the collection, and is crafted in soft English suede, graphic animal print shearling and tiered fringing.
Earlier this month, Burberry also introduced new additions to the Bucket Bag collection – The Baby Bucket Backpack and The Baby Bucket Bag – as part of the brand's Spring/Summer 2016 Pre Collection, available from November 2015.