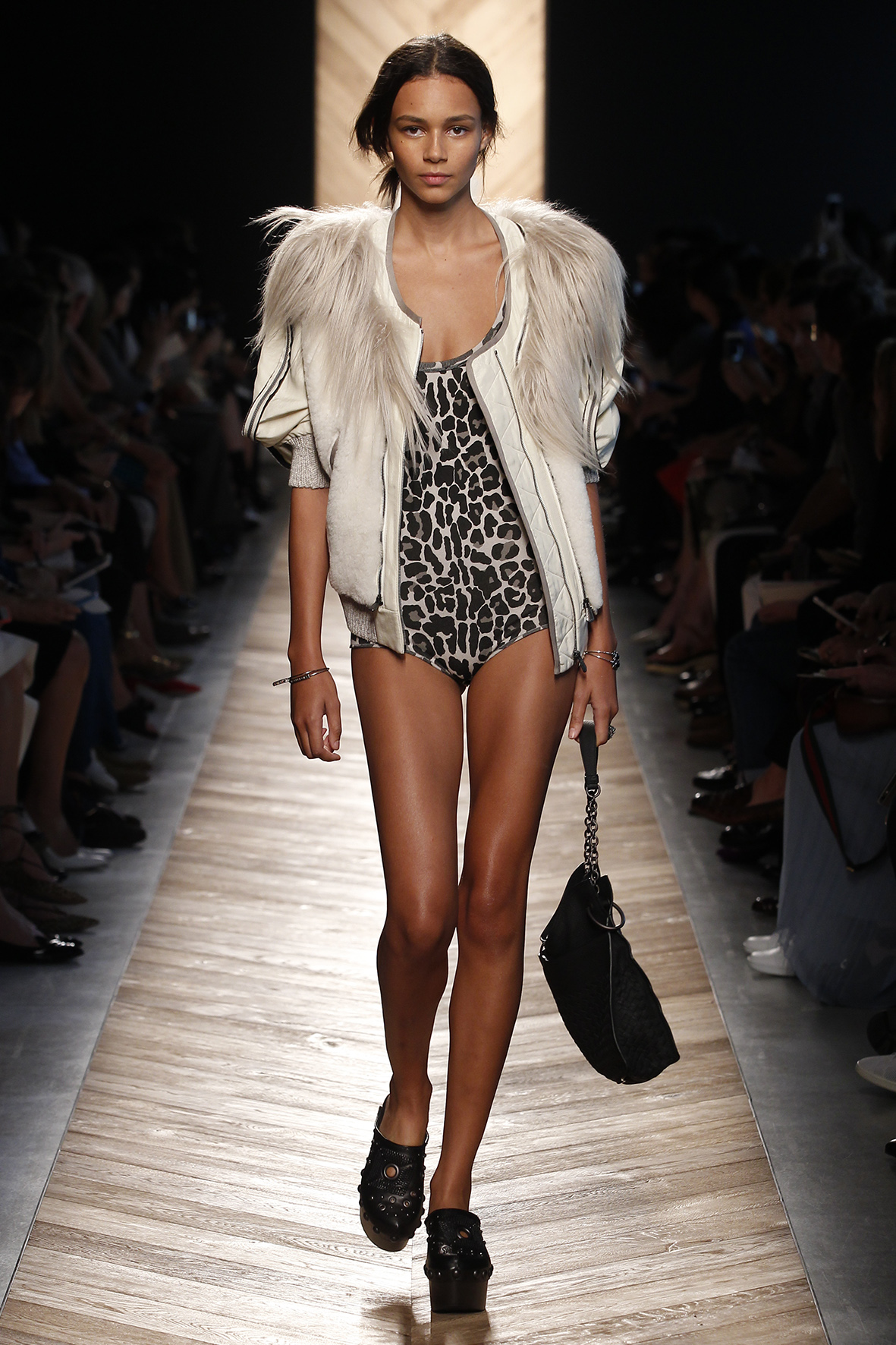 "For me, being outside is the number one thing. The more I can get out of an urban environment, the better it gets. This collection started with the outdoors, hiking, sailing, big nature." Tomas Maier, Creative Director.
Eclecticism and freedom in a collection of individual, highly realised pieces.
Specific fabrics and techniques are eccentrically mixed, crossing between the technical and the romantic.
Functionality provides decoration: hiking rope, clasps, drawstring pulls and grommets.
The asymmetry of the sail defines crisp, voluminous dresses.
"It's about materials and what you can do with them. We create all our own materials, so we can push ahead and do something different. This is for the individual, the eccentric, the exceptional."
Bags feature leather or exotic skin rope trims that echo the collection, alongside bags with marquetry in exotic skins and a revisited slouchy style from the Bottega Veneta archive.
Sterling silver jewellery looks aged, as if gold has worn off, with tourmalines and smoked quartz, often in a new S-link.
New cats-eye sunglasses feature metal rope details, which are as if woven through and then extended out to become the stems.
Shoes are flat, like patent sailing slip-ons with a fine tyre tread, espadrille lace-ups and platform clogs, as well as trekking sandals, each one with its own unique webbing as if repaired on the road.
"There is a romance to the trip, to travel, to the trek in the open air."