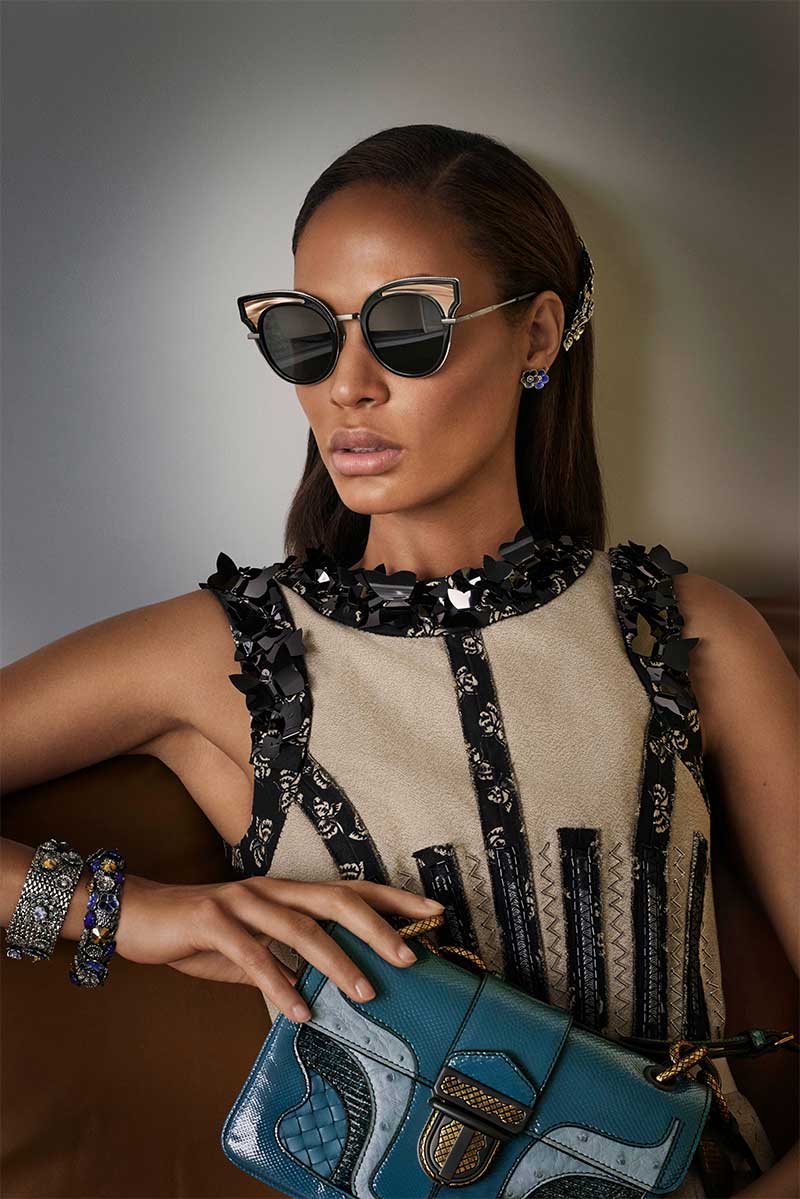 The new Bottega Veneta eyewear collection once again melds timeless elegance with contemporary functionality, underscored by a distinctive design language.
Under the creative direction of Tomas Maier, the intrecciato motif is reinterpreted each season with compelling wit and fresh allure, reflecting Bottega Veneta's core values of understated style, whispered seductiveness and longstanding tradition.
As seen on the Spring/Summer 2017 runway the subtle evolution of the Light intrecciato profile theme, is the collection's common thread.
The women's fashion show style presents a hyper-feminine cat-eye shape in hand-polished acetate characterized by a double-lens construction set off by contrasting colour combinations and a sophisticated mirror coating on the upper eyebrow part. The profiles are gently defined by a die cast intrecciato motif.