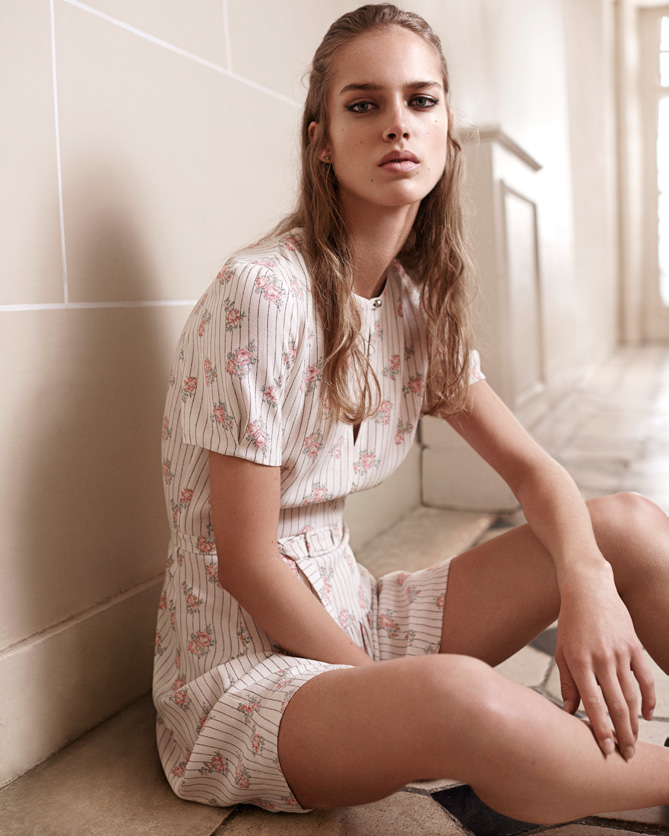 For the Spring Summer 2016 collection, the Claudie girl travels around the globe, taking inspiration from the different handcrafted shapes she comes across to add colour and fantasy to her wardrobe. Without ever giving up on her edgy side or her adventurous spirit, she meanders between yearnings that change according to her fancy.  She is free but has a romantic spirit that keeps her anchored to her roots throughout the journey of the know-how and techniques that influence our modern wardrobe.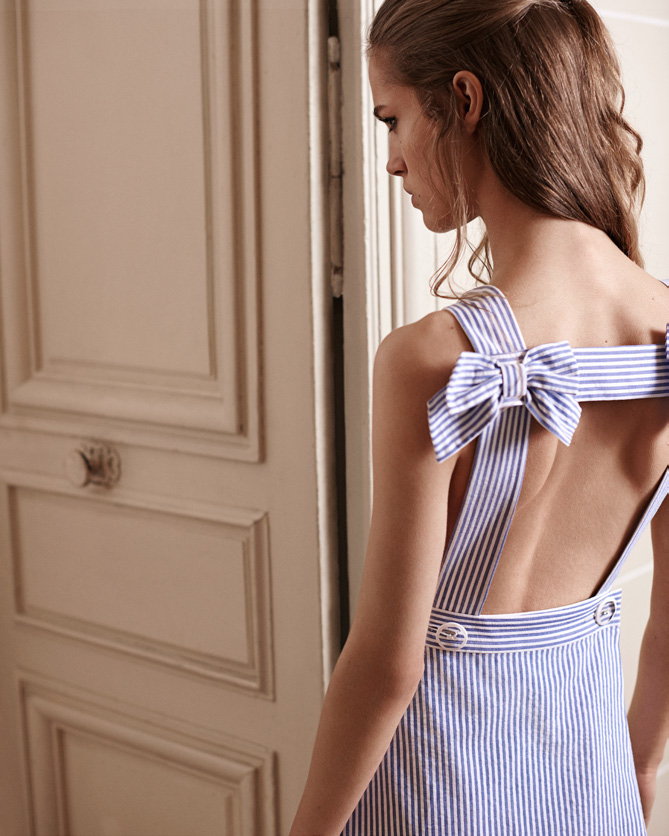 First stops, the Claudie girl takes us to Korea and Japan, where she admires the simplicity, Japanese- style details and the art of the kimono. Moving onto the next stops – St. Barth's and Greece, she adds the colourful embroidery, crocheted knits and delicate embroidered hemstitched white cotton to her wardrobe. Further down South, where the desert breeze of Morocco breathes warmth into the collection.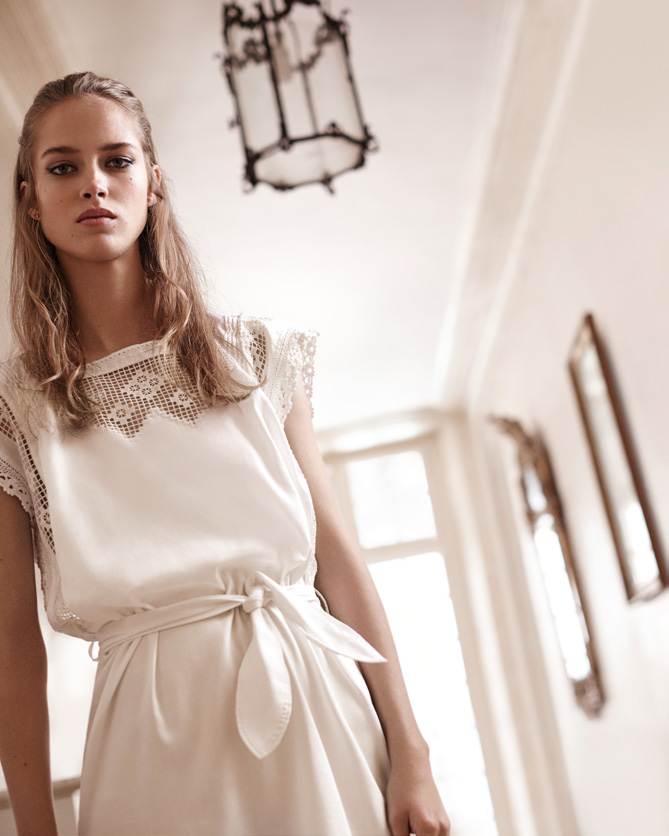 "A sense of Romanticism"- is the major theme that influences this collection coming from the desire for authenticity and the yearning to travel the world. Shapes are influenced by a line that is both ' Bohemian' and 'Empire', a legacy of the 17th century.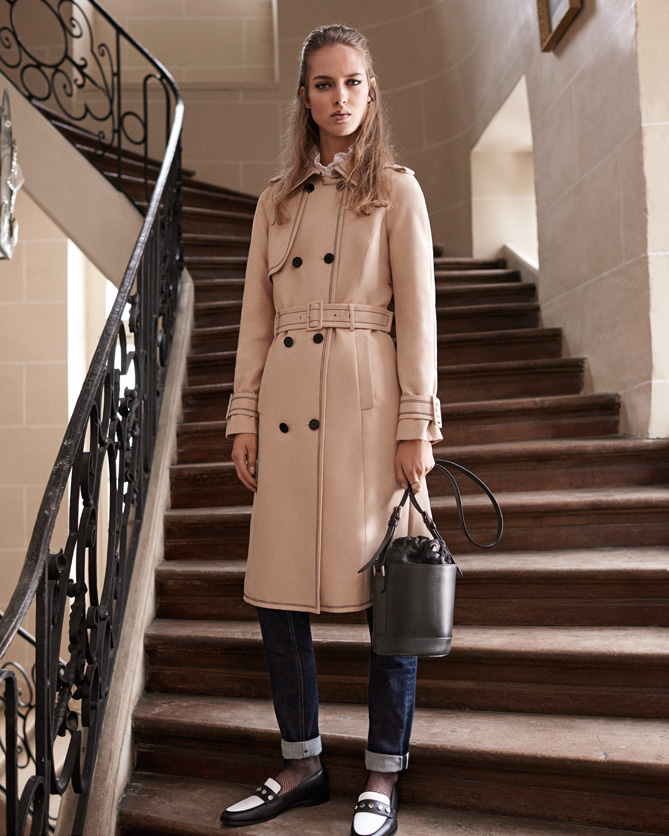 The feminist of lace and hemstitching, smocks, balloon sleeves and midi lengths are all reminders of the influence of the Age of Enlightenment on feminine clothing.
The Spring Summer collection 2016 is built on this interplay of a mind open to the world and a strong sense of identity.