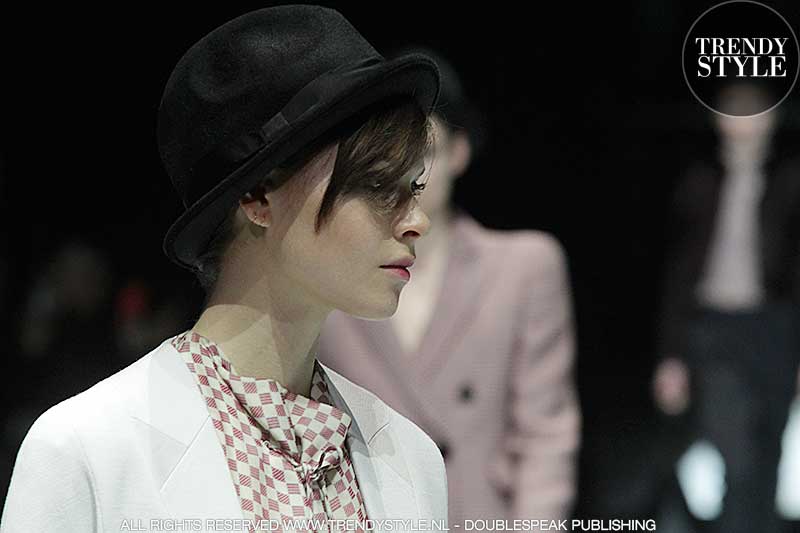 8 Things you should know about the Giorgio Armani FW 2017 2018 Fashion Show.
Earlier this week Giorgio Armani showcased the newest winter collection (FW 2017 2018). Trendystyle Hong Kong was invited and we are happy to share Armani's wonderful new collection with you. 8 Things you should know:
Giorgio Armani always showcases his collections in 'Teatro Armani' (Theatre Armani), situated in one of the most trendy fashion hubs in Milano.
The Giorgio Armani FW 2017 2018 was apparently inspired by the '20s and '30s.
Cropped jackets were paired with loose pants. No Giorgio Armani's collection without pant suits.
The color palette for next winter consisted of black, shades of grey and bright flashes of red, blue and green.
Must-have accessory for winter 2017 is the bowler hat.
Velvet is one of Giorgio Armani's favorite materials.
Contrasts between masculine and feminine influences are Giorgio Armani's signature and it shows in the FW 2017 2018 collection.
The multicolor embroidered evening gown that closed the Fashion Show was stunning. A masterpiece!
Charlotte Mesman for Trendystyle.com.hk